Project Updates
Update 3: Monday 22 May 2023
We are delighted to update customers on the progress of our terminal redevelopment. The work is being carried out to update and increase the comfort and efficiency of the original terminal, whilst also upgrading our café facilities.
Phase two of the project will commence week commencing 22 May, when the new entrance, café and toilet facilities will be revealed and work will now move onto the current passenger seating area and Loganair check in desk & office.
Whilst these works continue teas, coffee, drinks and snacks will be available from our vending machines only and WiFi will be accessible for passengers.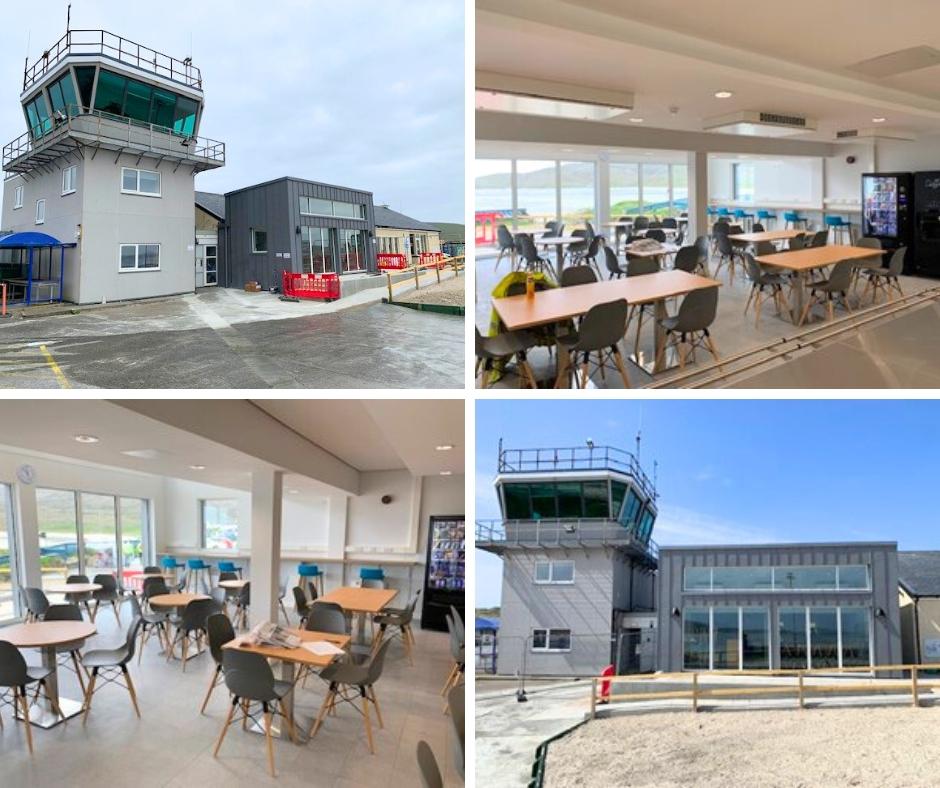 Update 2: Wednesday 16 November 2022
An engagement session took place with members of the local community at Barra Airport on 16 November 2022. Airport Manager, Michael Galbraith, presented 3D plans at the session to demonstrate what was involved in the refurbishment work.
Update 1: Friday 11 November 2022
The work to refurbish our terminal building started on Monday 26 September. The first task for our contractors was to safely remove and store the famous bird murals. We are looking forward to seeing them again when they are installed in the newly refurbished terminal building at the end of the project.
The airport will continue to operate throughtout the project. We are sorry for any inconvience caused during this time.