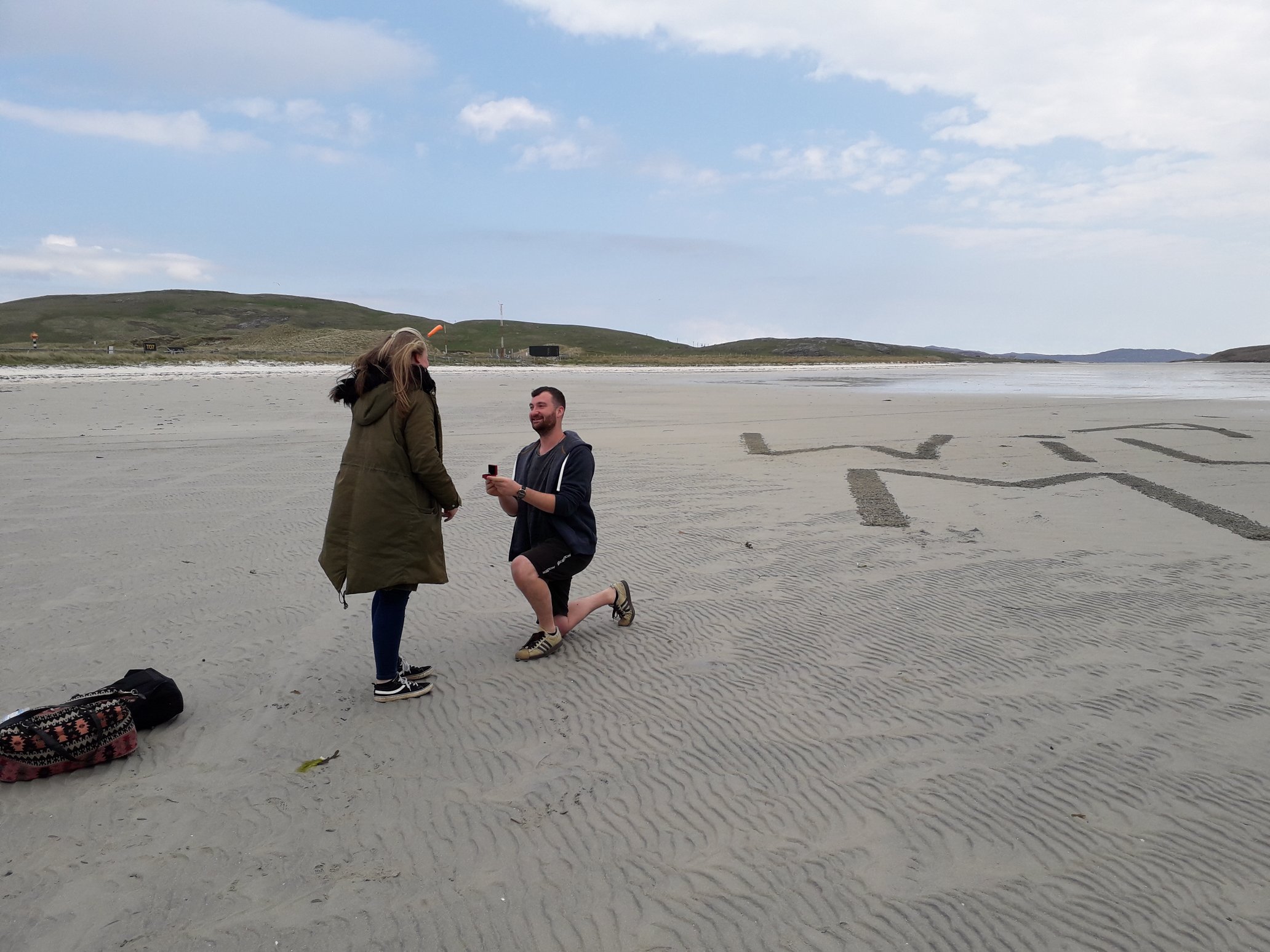 The Traigh Mhor beach runway at Barra Airport was the location of choice for Jamie Forde to ask his now fiancée, Anna Pond, to marry him.
Jamie got in contact with the team at Barra Airport prior to their arrival to ask if they would be able to help facilitate the drawing of the question into the sand. The pair then flew into Barra from Glasgow on Saturday 15 May where Anna was presented with the question on approach to landing.
As soon as we heard about this, we were sure that we wanted to help make it happen. Many thanks to our team at Barra Airport and Loganair staff for making sure Jamie and Anna had the perfect experience.
We're delighted that Anna said yes and wish them many years of happiness together.