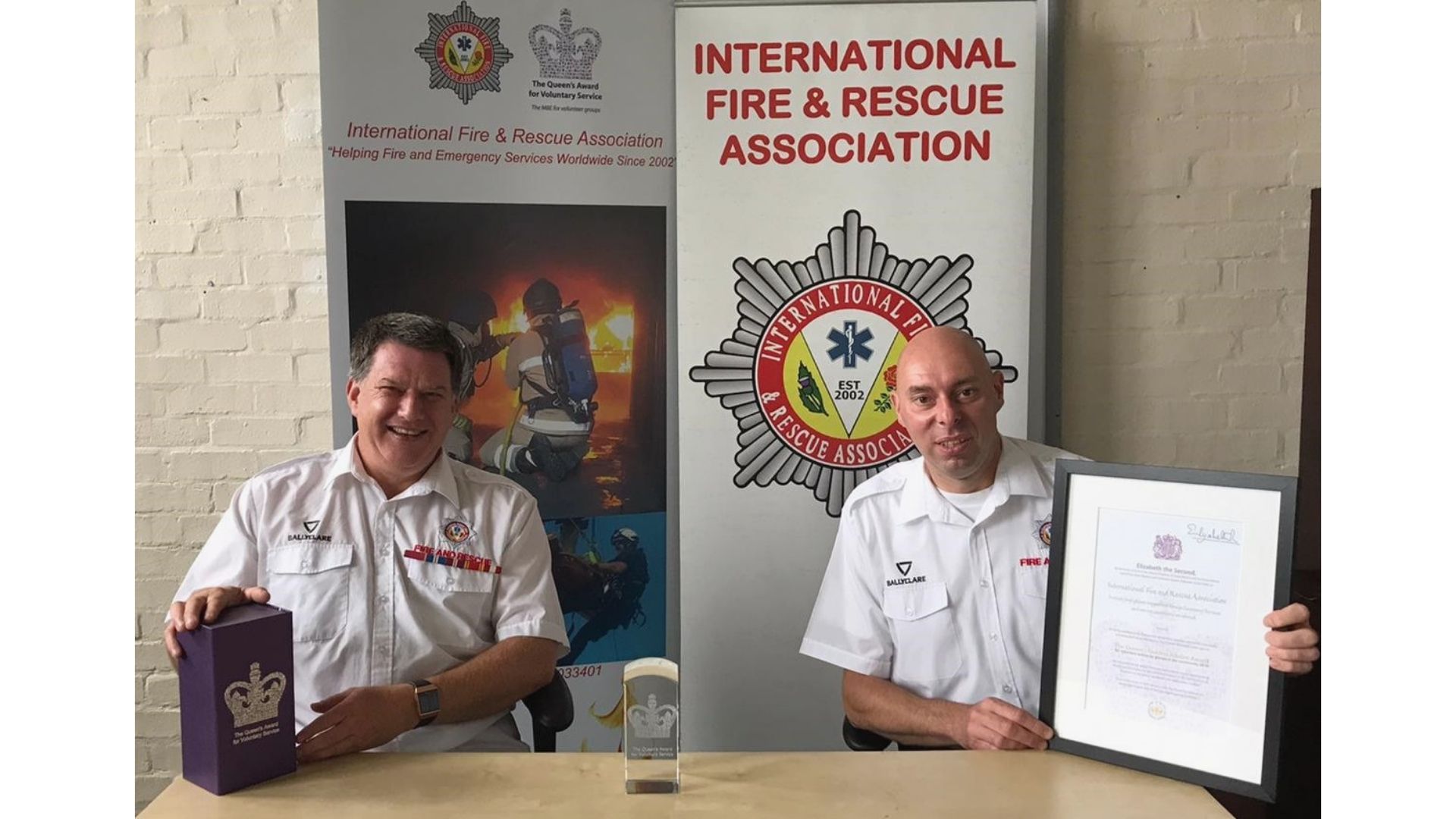 From Dundee to Argentina, Gary Johnstone, Watch Manager at Dundee Airport Fire Service, has taken his HIAL training out to the world.
Gary is one of three Directors at the International Fire and Rescue Association (IFRA); a Scottish Charity set up in 2001 to assist Firefighters and Emergency Services worldwide. The charities mission is to promote the preservation and protection of life from fire and other disasters. IFRA is Scotland's biggest International Fire and Rescue charity and staffed by volunteers from all walks of life.
Gary said "I heard about the charity in 2005 and decided to volunteer and help out as I wanted to contribute. Since joining I have gone from volunteering to Mission Commander and now Director. I have full responsibility for the charities work in Argentina and have made several training missions out there.
"The original thought behind the work of the charity was that we would collect old fire equipment that was no longer fit for purpose in the UK and donate it to other countries that had nothing. Rather than put it all in a container and ship it over to these countries, volunteers from IFRA would travel with the equipment and offer two weeks of training and expertise. That's how I ended up driving a redundant fire truck through Europe to Bosnia."
The countries that the charity support have limited access to equipment and are often sharing old and damaged equipment. The training and support that IFRA offer to remote communities is invaluable, as the fire services there are often staffed solely by volunteers with no access to funding.
Gary said: "The training we get access to at HIAL is phenomenal and I'm so happy to be able to take it to these remote communities and pass it on. It is great going back and seeing the training in action and the difference it makes. HIAL as an organisation has been so supportive of my work with the charity and that really makes a difference".
George Farquhar, Director of Airport Operations at HIAL said " Gary and other volunteers from HIAL's fire service teams are making such a positive contribution to this charity. We offer our fire service team a fully comprehensive training package that continues throughout their careers at HIAL and it's great to see this expertise and experience supporting such a good cause."
For more information about the work of IFRA visit: https://www.ifra.org.uk/
Picture: David Kay (Chairman) and Gary Johnstone (Director) International Fire and Rescue Association with the "Queens Award for Voluntary Service" awarded to the charity in 2019.