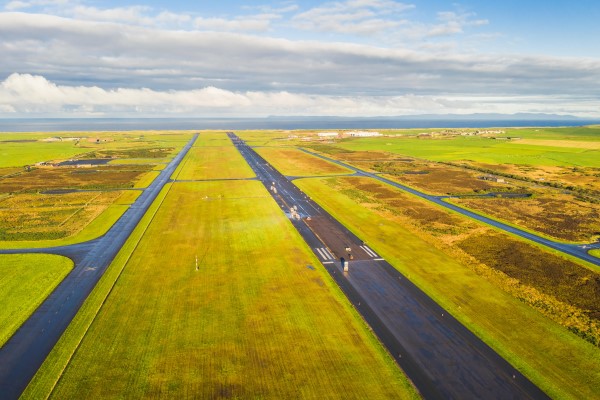 Work is progressing at Campbeltown Airport to prepare the runway for new asphalt to be laid as part of the refurbishment project.
On Monday 4 October contractors began planing the runway to remove the existing asphalt, which had been showing signs of deterioration.
John Lamont, Campbeltown Airport Manager, said: "I'm happy to see the refurbishment project progressing, we will soon be at the next stage and ready to lay the new asphalt. During the planing of the runway 10,000 tonnes of asphalt has been removed."
The runway refurbishment project is a significant project for the airport. The estimated £4miillion investment will protect the long term future of the airport and allow weight restrictions for aircrafts over 6.85 tonnes to be removed.
Images: Planing work at Campbeltown Airport