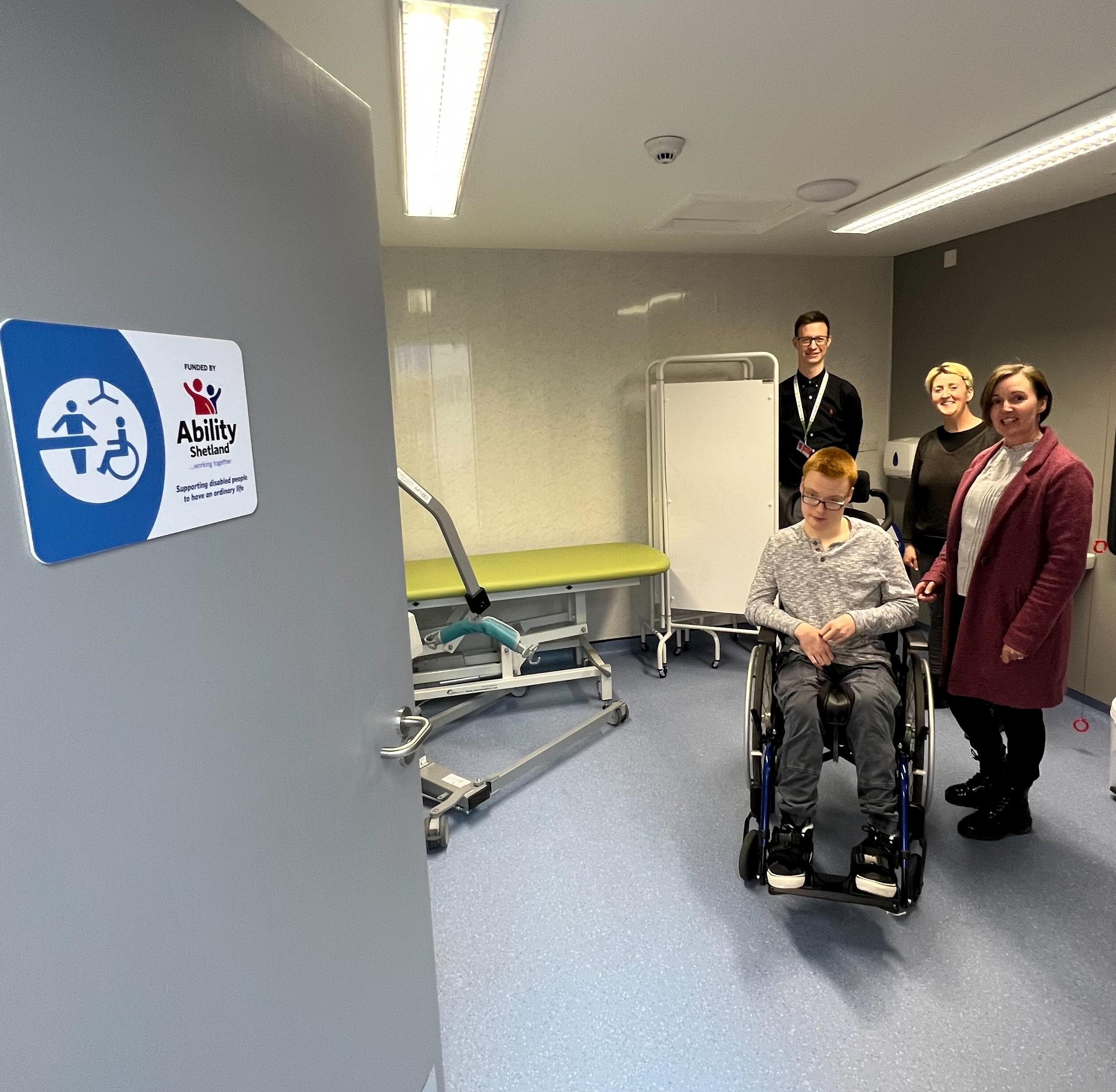 A Changing Places facility has recently been installed at Sumburgh Airport thanks to funding from Ability Shetland.
The fully accessible facilities offer a larger space and equipment, including a changing bench and hoist, to support disabled people that are in need of assistance. The specialist toilet facilities at Sumburgh Airport have been registered on the Changing Places website.
The joint venture between Ability Shetland and Sumburgh Airport was officially opened by Dylan Macdougall and his mum May Macdonald.
May said at the opening: ""It is great to have the Changing Places toilet installed at the airport. Dylan hasn't flown for years, as without a suitable bathroom, it simply wasn't an option for us. Dylan loves to get away and this opens up so many more opportunities for him. It will also help families that have to make regular hospital trips to the mainland. "
Stephanie Bain said that Ability Shetland were delighted to have been able to support the airport to get the Changing Places installed: "Having these facilities available means that people with disabilities and their families can travel with confidence, knowing that the right equipment is available to them should they require it."
Susan Mail, Sumburgh Airport Services Manager said: "The Changing Places facility will benefit the local community as well as those using the airport and we are happy to be able to accommodate this essential facility.
"Ability Shetland is a member of our Accessibility Group, and it has been a pleasure to work with them on this project.
"The Accessibility User Group is made up of several airport users from the local community, and we work closely together to focus on improving the customer experience for users that may require some extra assistance during their journey."
Pictured from left: Harry Pitt, Terminal Operations Manager, Sumburgh Airport; Dylan Macdougall; Stephanie Bain, Team Leader, Ability Shetland; and May Macdonald, parent and Ability Shetland trustee.