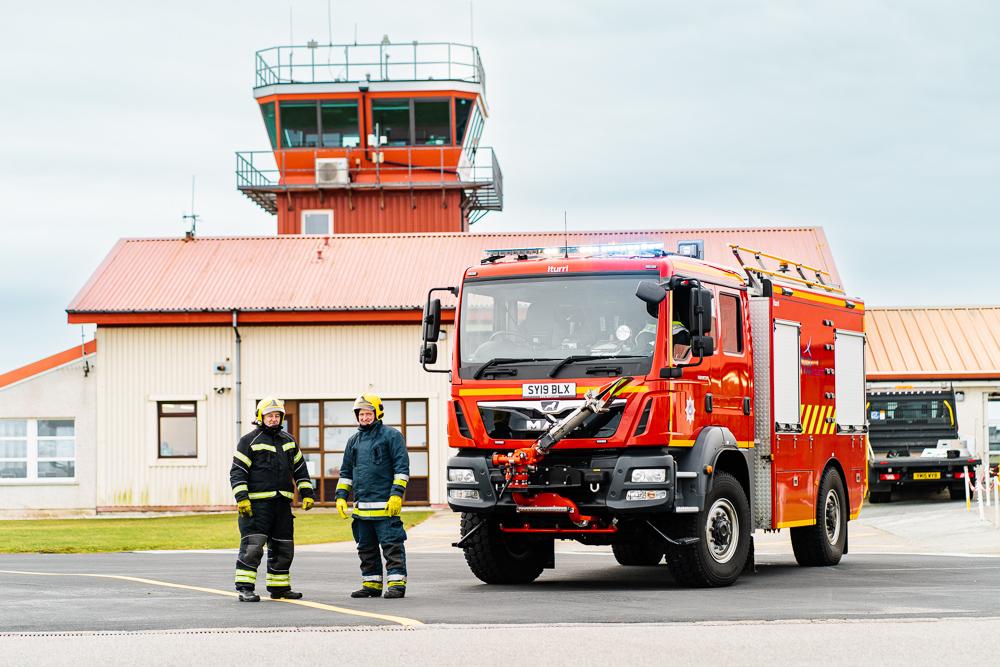 Tiree Airport hosted an Emergency Services Open Day on 22 July 2022, to raise money for charity and bring together the local community.
The money was raised from grand raffle prizes and silent auction experiences on the day. Visitors were in with a chance of winning items including Tiree Music Festival tickets, Loganair tickets and two-nights Airbnb in Oban among others. Those that made it along for the event also had the opportunity to take part in service equipment activities and view equipment demonstrations held by the Tiree Coastguard Rescue team and Scottish Fire and Rescue Service.
The money raised will be donated to the Scottish Charity Air Ambulance.
Philip Knowles, Tiree Airport Manager, said: "Thank you to everyone for joining us and supporting Tiree's emergency services teams on Friday 22nd July.
"It was great to see people turning out in such large numbers. We really hope it was an enjoyable day, and you managed to try your hand at a few of the activities while enjoying some of the lovely home baking. Personally, I was particularly impressed with the chip pan fire simulation and the skills being demonstrated by the SFRS in cutting open the car."
The team really appreciated the support and help from everyone involved in making this a successful open day for the airport.