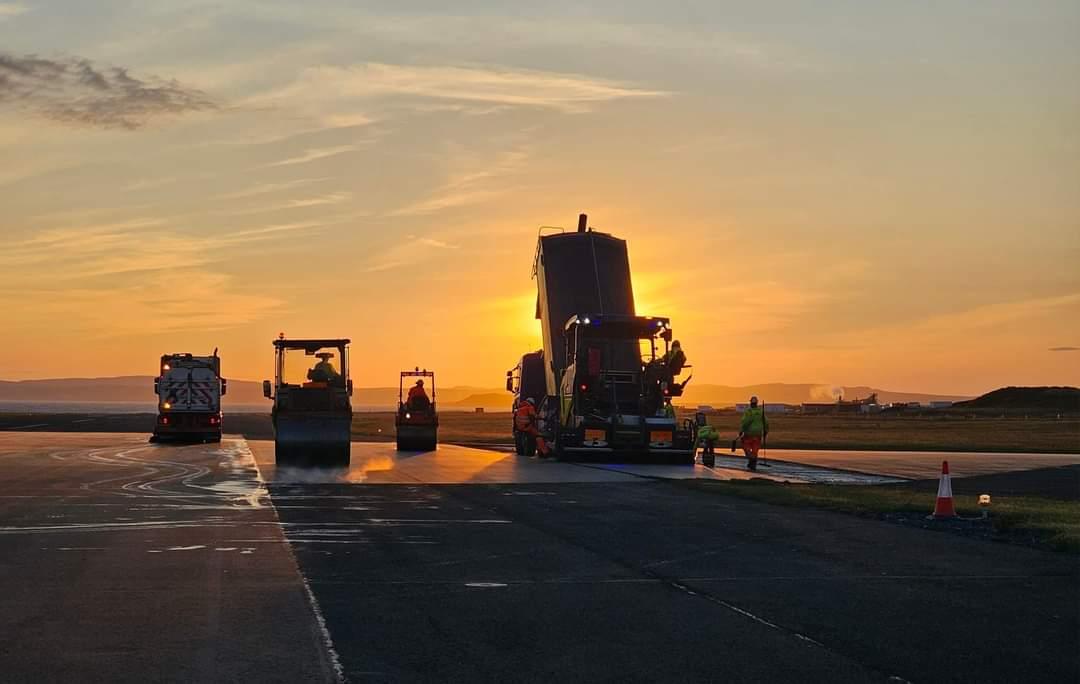 Work to resurface the runway at Islay Airport as part of an almost £5m investment from Highlands and Islands Airport (HIAL) is almost complete.
The existing surface has been removed and replaced with approximately 8000 tonne of asphalt.
With the asphalt laid there is some landscaping work to be undertaken, the airport will return to normal operating hours once this is complete, date to be confirmed.
More information and imagery is available at Runway Upgrade at Islay Airport – Project Updates.