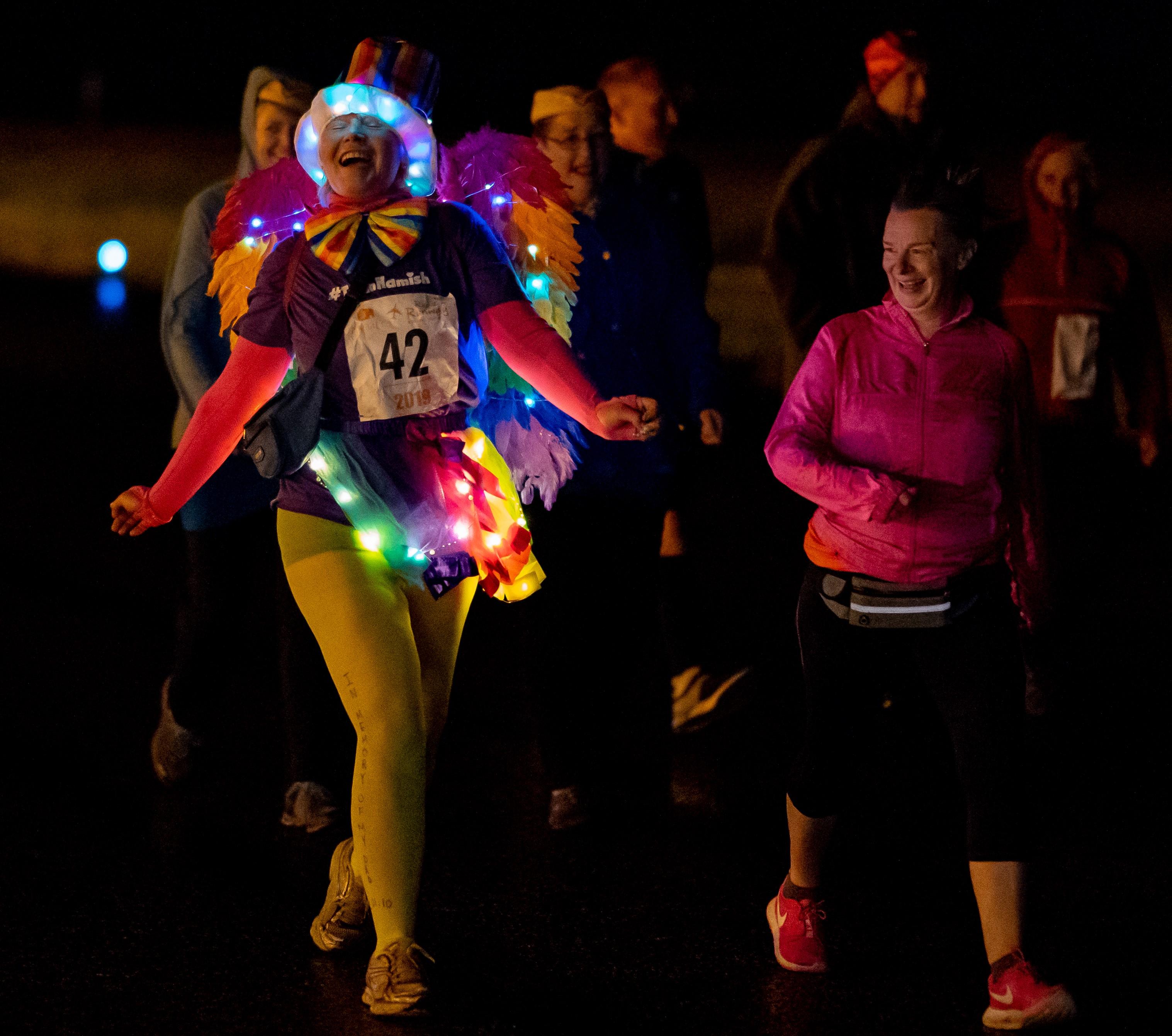 The first 'Run the Runway' event will be taking place at Dundee Airport on Saturday 28 May 2022 in aid of Maggie's Dundee.
This unique sponsored 5k run will take place at night on the airport runways, with participants wearing optional fancy dress. Boarding will start at 9pm with the first 'flight' taking off at 10pm. Runners will have glow sticks and the runway lights to guide them to the finish line.
There will be fun and games in the airport, with food and drink available too. Maggie's T-shirts and medals will be gifted to all participants. There will also be prizes including one for first finisher and prizes for best fancy dress on the night.
To take part in the first event of its kind in Dundee, please visit the dedicated Eventbrite page for more information. The event will help to raise vital funds to help the centre support people with cancer and their friends and family in Tayside, Angus and Perthshire.
Karen MacKinnon, Centre Head at Maggie's Dundee said: "Thank you to everyone that has signed up already for our Run the Runway event, thank you so much for supporting Maggie's Dundee. There are still limited spaces left if you'd like to join in with the fun. I can't wait to see the wonderful fancy-dress outfits our participants come up with".
Derrick Lang, Dundee Airport Manager said: "We are thrilled to be hosting this important fundraising event at Dundee Airport for the first time, and looking forward to welcoming those taking part. Maggie's is an important charity not just in Dundee but across the UK, offering support to cancer patients, their friends and family at such a difficult time. I'd like to encourage people to sign up to take part and dust off their running shoes to help raise funds for the important work Maggie's does".
Since Maggie's opened their first centre in 1996, the charity has developed a programme of support that is proven to help people with cancer and their loved ones take back control.
Maggie's Dundee relies almost entirely on voluntary donations to be able to offer this high quality, professional support.
To find out more about Maggie's Dundee and see how the centre supports people living with cancer across Tayside, Angus and Perthshire, please visit Maggie's Dundee.