Project Updates
Update 5: Thursday 18 November 2021
The runway reopened and weight restrictions for aircrafts over 6.85 tonnes have been removed.
Update 4: Thursday 11 November 2021
The airport reopened for scheduled flights on Thursday 11 November.
The runway refurbishment includes:
Reducing the main runway width to 30m
100mm asphalt overlay
Geo-synthetic asphalt reinforcement
Airfield ground lighting to suit 30m runway width.
Pictured below is the Twin Otter lined up to take off on the newly laid runway.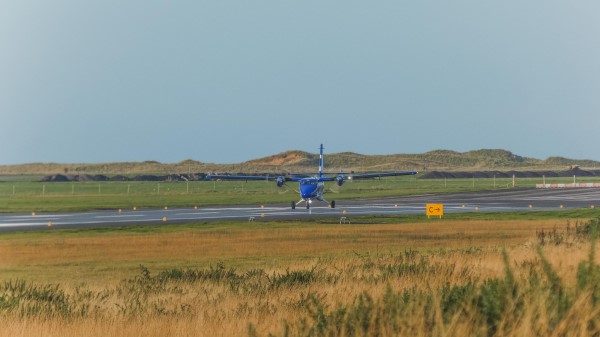 Update 3: Tuesday 02 November 2021
On Thursday 28 October we held a public forum to provide updates on the project so far. A copy of the presentation is available to view on our website:
Runway Upgrade at Campbeltown Airport – Public Events - Highlands and Islands Airports Limited (hial.co.uk)
Although the project has been progressing well, the Scottish weather has caused some issues. Last week, we lost two afternoons to bad weather. However, by close of play on Friday 29 October, 33% of the top surface of the new runway had been laid.
The below imagery was taken on Tuesday 26 October.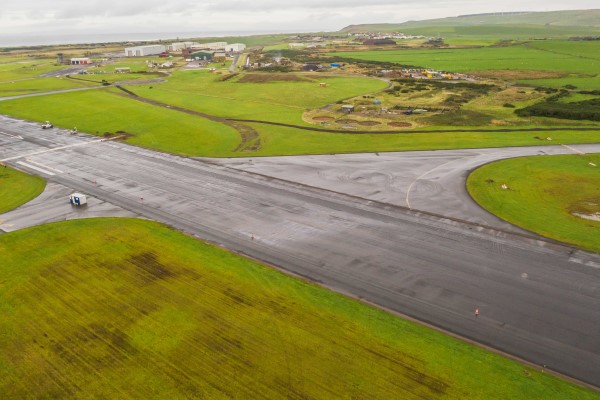 The above image shows part of the completed surface without grooving and markings.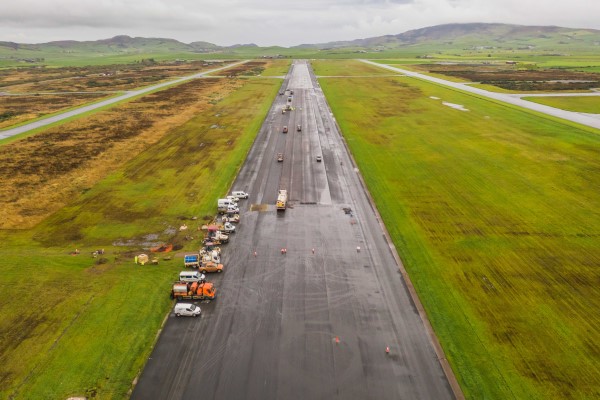 The above image show areas where new signage is being installed alongside new plinths for the APAPI's.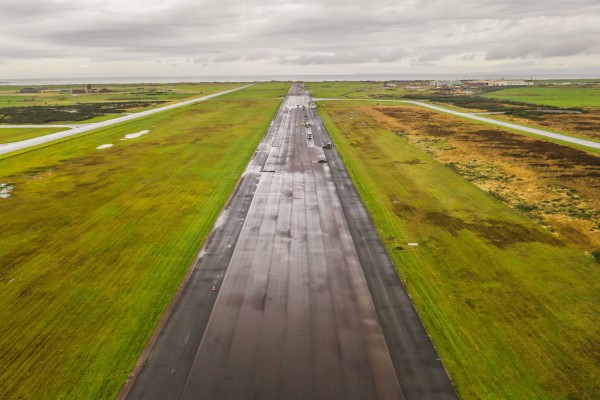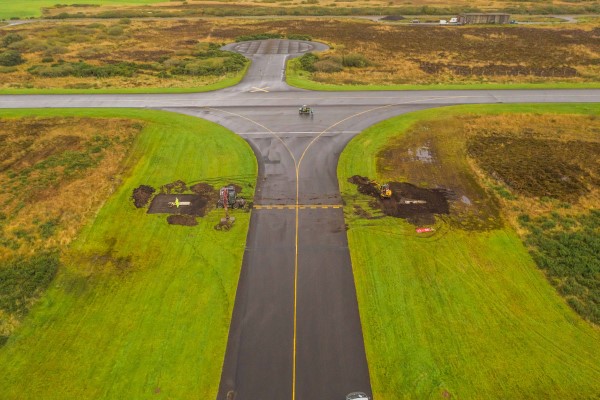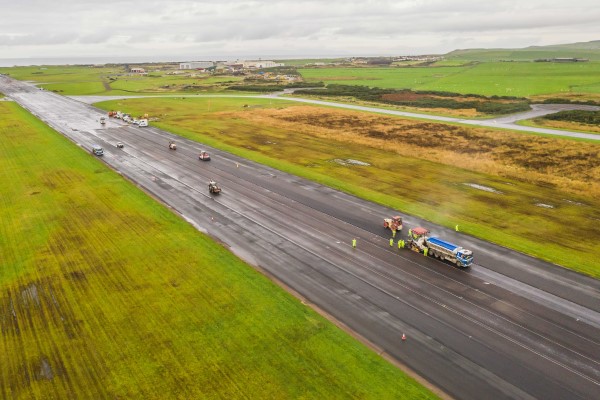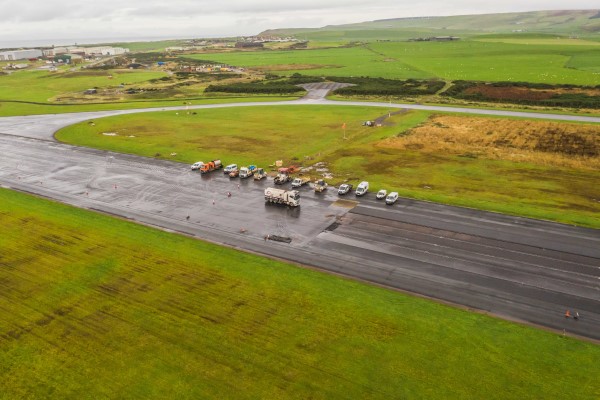 Update 2: Friday 22 October
Our contractor has now completed planing to remove the old asphalt and prepare for new asphalt to be laid. Two-thirds of the 60mm binder course has been laid and the next step will be to lay the 40mm surface course. This work is expected to commence on 24 October.
You can see the works so far in the images below taken on Monday 18 October.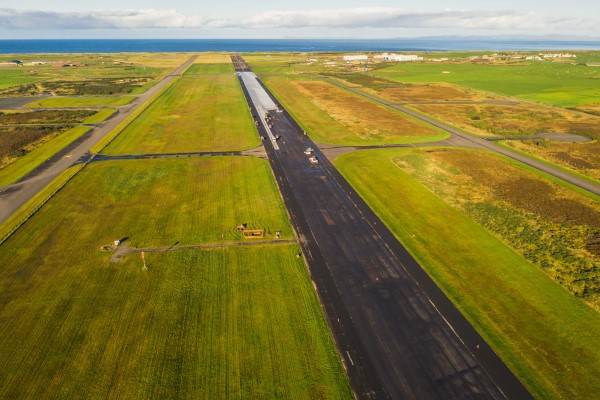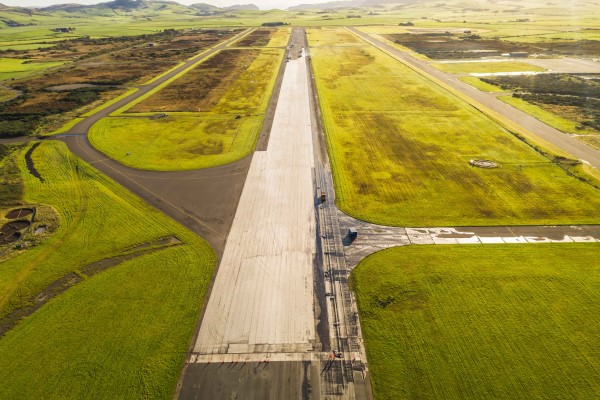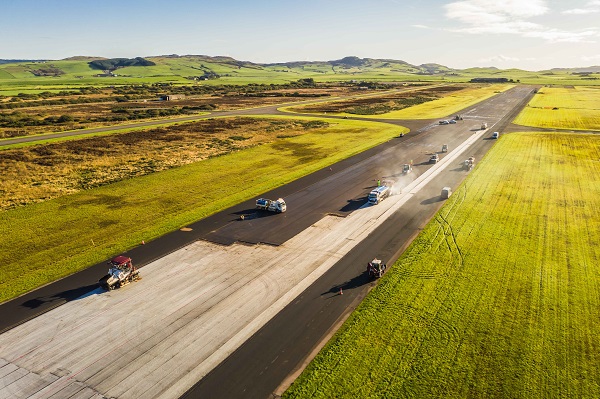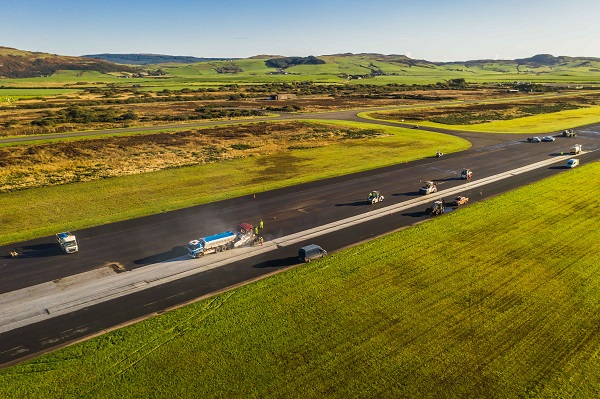 Update 1: Thursday 14 October
Our contractors started the works on Monday 4 October. They are currently planing the runway. During the planing, 10,000 tonnes of asphalt has been removed. We will soon be ready for the next stage, which will involve laying the new asphalt. You can see the works so far in the images below taken on Wednesday 6 October.