Arrivals & Departures
Flight No.
Scheduled
From
Status
Flight No. Information
LM151
7th July 07:45
Inverness
On Time
LM470
7th July 08:10
Glasgow
On Time
LM102
7th July 09:20
Benbecula
On Time
LM343
7th July 11:30
Edinburgh
On Time
LM476
7th July 16:00
Glasgow
On Time
LM155
7th July 16:05
Inverness
On Time
LM156
7th July 18:10
Benbecula
On Time
LM478
7th July 18:55
Glasgow
On Time
Flight No.
Scheduled
To
Status
Flight No. Information
LM152
7th July 08:15
Inverness
On Time
LM471
7th July 08:40
Glasgow
On Time
LM103
7th July 09:55
Benbecula
On Time
LM344
7th July 12:05
Edinburgh
On Time
LM155
7th July 16:30
Benbecula
On Time
LM477
7th July 16:30
Glasgow
On Time
LM156
7th July 18:35
Inverness
On Time
LM479
7th July 19:25
Glasgow
On Time
Hear from the team
Stornoway Airport is a vital link for the local community, offering important connections for both business and leisure travel, helping businesses to grow both at home and away.
Hear from the team themselves about what makes the airport special, where colleagues feel like family, and are proud of the service they provide.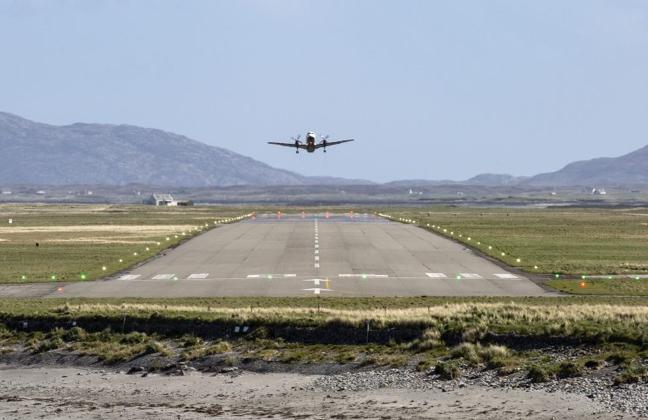 HIAL's ATMS aims to provide a safe, modern, and resilient system that will future proof our airports. HIAL is engaged in discussions with Prospect to seek a mutually agreeable approach for the modernisation of air traffic services at its airports.
Find out more

for Air Traffic Management Strategy