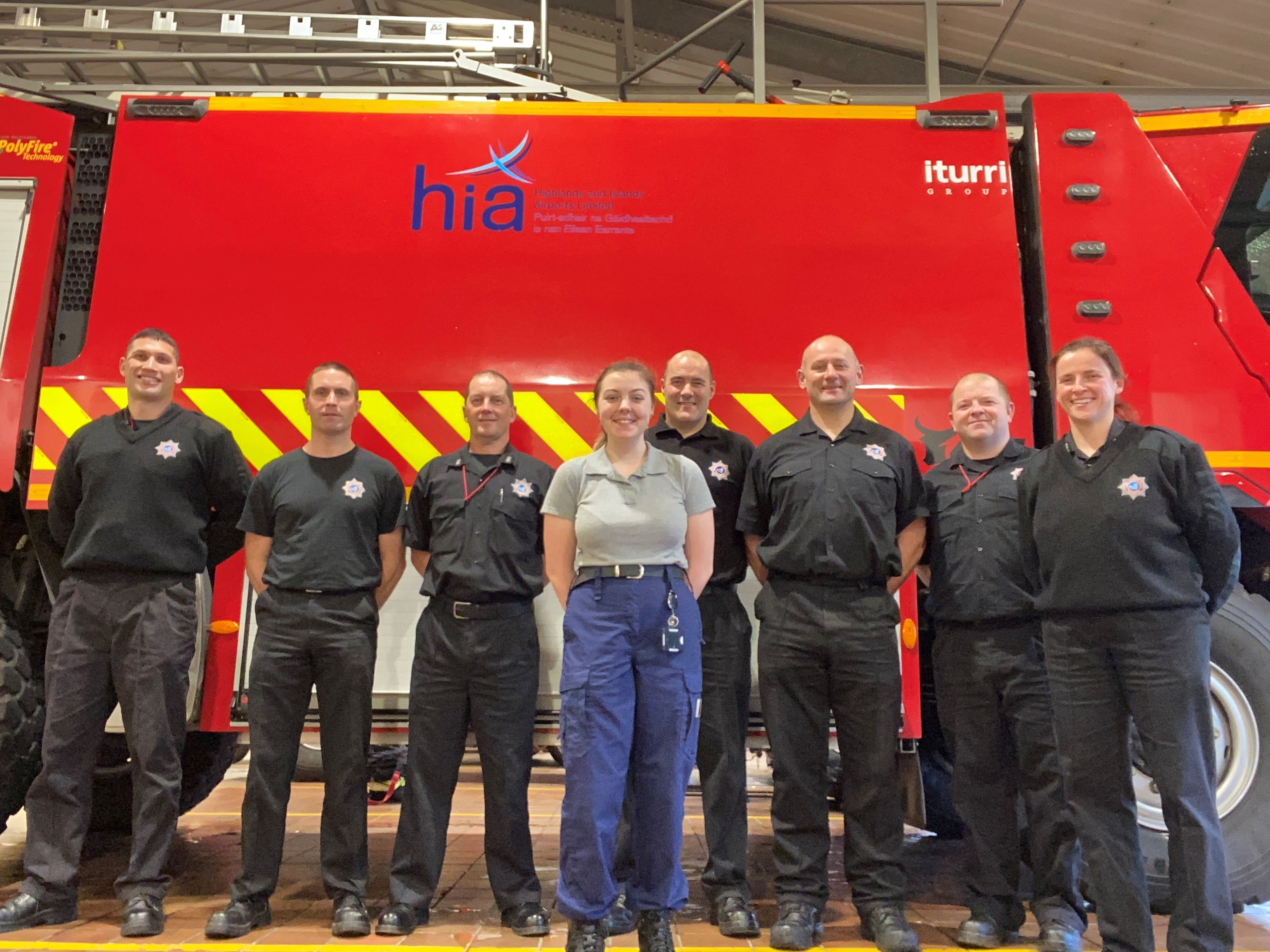 Student paramedics have recently joined Kirkwall Airport's Fire Service (AFS) on shift.
As part of a new agreement between Kirkwall Airport and NHS Orkney, the paramedic science students from Robert Gordon University, Aberdeen, work alongside the AFS crew for a day. During their three year degree, students undertake eight-week placement blocks: four weeks with the ambulance crew, and four weeks linking with services in NHS Orkney and the wider community. In their second year, one of these eight weeks is spent with the Emergency Services.
During November, two students spent a day gaining an insight into the daily duties of the fire crew. In addition, the students learned about emergency protocols at Kirkwall Airport and the responsibilities of the Scottish Ambulance Service.
The students shadowed a crew member during the daily inspection of the fire engines and received a tour of the airfield and various departments across the airport. Working alongside AFS, the students were involved in a fireground exercise, where they responded to a simulated trauma incident and were asked to demonstrate the skills they had learned.
Margaret McRae, airport fire and operations manager at Kirkwall Airport, said: "One of our key priorities is to build successful partnerships and these placements are a great example of that working well. The students are able to experience a different aspect of the emergency services, as well as understanding the multi-agency work that will be required of them.
"As a team, we always enjoy supporting the next generation of emergency services colleagues and this was no exception – both of our students fully immersed themselves in their duties and really got the best out of their time with us."
Students will be joining the crew four times a year, with the next placements expected to be in February 2022.
Gina McMahon, AHP practice education lead for NHS Orkney, said: "Creativity is key in offering interesting learning experiences in our remote setting. Margaret and I worked together to consider the learning outcomes that could be achieved from the students' experience at the airport.
"The feedback from the students has surpassed our expectations. The opportunity to train and interact within a multi-agency exercise has been a highlight of their time here in Orkney."
Pictured is Louise Curtis, student paramedic, with Kirkwall AFS.