Arrivals & Departures
Flight No.
Scheduled
From
Status
Flight No. Information
LM070
28th November 07:40
Aberdeen
Landed at 07:36
LM862
28th November 07:45
Aberdeen
Landed at 07:48
LM901
28th November 08:00
Aberdeen
Landed at 08:05
EZE1035
28th November 08:22
Aberdeen
Landed at 08:36
LM353
28th November 08:45
Edinburgh
Landed at 08:54
LM858
28th November 10:00
Aberdeen
Landed at 09:55
EZE1037
28th November 10:24
Aberdeen
Landed at 10:26
LM903
28th November 11:00
Aberdeen
Landed at 11:33
ULR81A
28th November 11:00
Ninian Central
Landed at 11:53
BHL59D
28th November 11:00
Magnus
Landed at 11:05
ULR82E
28th November 11:05
Tern A
Landed at 11:55
LM864
28th November 11:15
Aberdeen
Landed at 11:26
BHL60A
28th November 11:45
Clair
Landed at 11:03
LM131
28th November 12:15
Inverness
Landed at 12:23
EZE1039
28th November 12:55
Aberdeen
Landed at 12:51
BHL60B
28th November 14:00
Landed at 13:34
BHL59E
28th November 14:15
On Time
ULR81B
28th November 14:15
On Time
LM866
28th November 14:15
Aberdeen
On Time
ULR82F
28th November 14:20
On Time
LM437
28th November 14:30
Glasgow
On Time
LM905
28th November 14:30
Aberdeen
On Time
LM078
28th November 15:30
Aberdeen
On Time
EZE1041
28th November 15:53
Aberdeen
On Time
BHL60C
28th November 16:45
On Time
BHL56A
28th November 17:15
On Time
LM868
28th November 17:23
Aberdeen
On Time
ULR81C
28th November 17:30
On Time
LM907
28th November 17:32
Aberdeen
On Time
LM357
28th November 17:45
Edinburgh
On Time
EZE1043
28th November 18:07
Aberdeen
On Time
LM079
28th November 18:59
Aberdeen
On Time
BHL60D
28th November 19:30
On Time
BHL58C
28th November 19:45
On Time
Flight No.
Scheduled
To
Status
Flight No. Information
LM071
28th November 08:15
Aberdeen
Departed at 08:17
LM863
28th November 08:15
Aberdeen
Departed at 08:46
BHL59D
28th November 08:30
Magnus
Departed at 08:42
LM902
28th November 08:30
Aberdeen
Departed at 08:48
ULR81A
28th November 08:45
Ninian Central
Departed at 09:50
ULR82E
28th November 08:50
Tern A
Departed at 09:42
BHL60A
28th November 09:15
Clair Ridge
Departed at 09:24
LM352
28th November 09:15
Edinburgh
Departed at 09:30
EZE1036
28th November 09:15
Aberdeen
Departed at 09:18
LM865
28th November 11:30
Aberdeen
Departed at 12:02
EZE1038
28th November 11:30
Aberdeen
Departed at 11:38
BHL60B
28th November 11:30
Departed at 11:42
BHL59E
28th November 11:45
Magnus
Departed at 11:34
LM904
28th November 12:00
Aberdeen
Departed at 12:38
ULR81B
28th November 12:00
Ninian Central
Departed at 12:24
ULR82F
28th November 12:05
North Cormorant
Departed at 12:29
LM130
28th November 12:50
Inverness
Departed at 12:57
BHL60C
28th November 14:15
On Time
EZE1040
28th November 14:15
Aberdeen
On Time
LM859
28th November 14:45
Aberdeen
Departed at 13:24
BHL56A
28th November 14:45
On Time
LM436
28th November 15:00
Glasgow
On Time
LM867
28th November 15:15
Aberdeen
On Time
ULR81C
28th November 15:15
On Time
LM906
28th November 16:00
Aberdeen
On Time
LM079
28th November 16:05
Aberdeen
On Time
BHL60D
28th November 17:00
On Time
EZE1042
28th November 17:00
Aberdeen
On Time
BHL58C
28th November 17:15
On Time
LM869
28th November 18:00
Aberdeen
On Time
LM356
28th November 18:15
Edinburgh
On Time
LM908
28th November 18:30
Aberdeen
On Time
EZE1044
28th November 19:00
Aberdeen
On Time
LM081
28th November 19:45
Aberdeen
On Time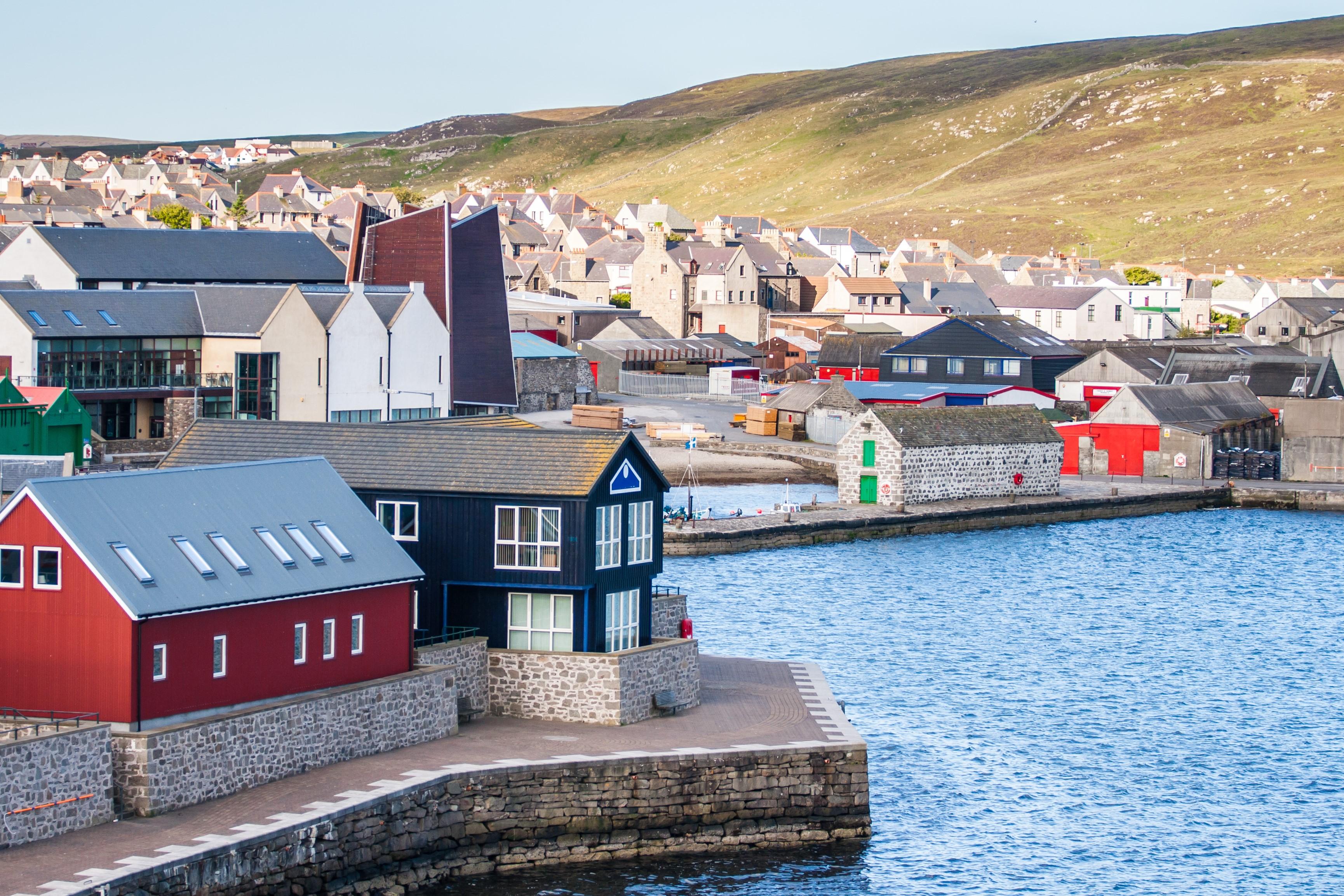 Visit Shetland
There are plenty of things to see and do in Shetland. The islands have some of the most incredible landscapes in the UK and a Viking heritage second to none.
View Events

for Visit Shetland
Hear from the team
Shetland is a very unique place.
Our people lie at the heart of our airports and they are responsible for operating them in a safe and professional way.
Hear from some of our team at Sumburgh Airport, where no two days are the same.