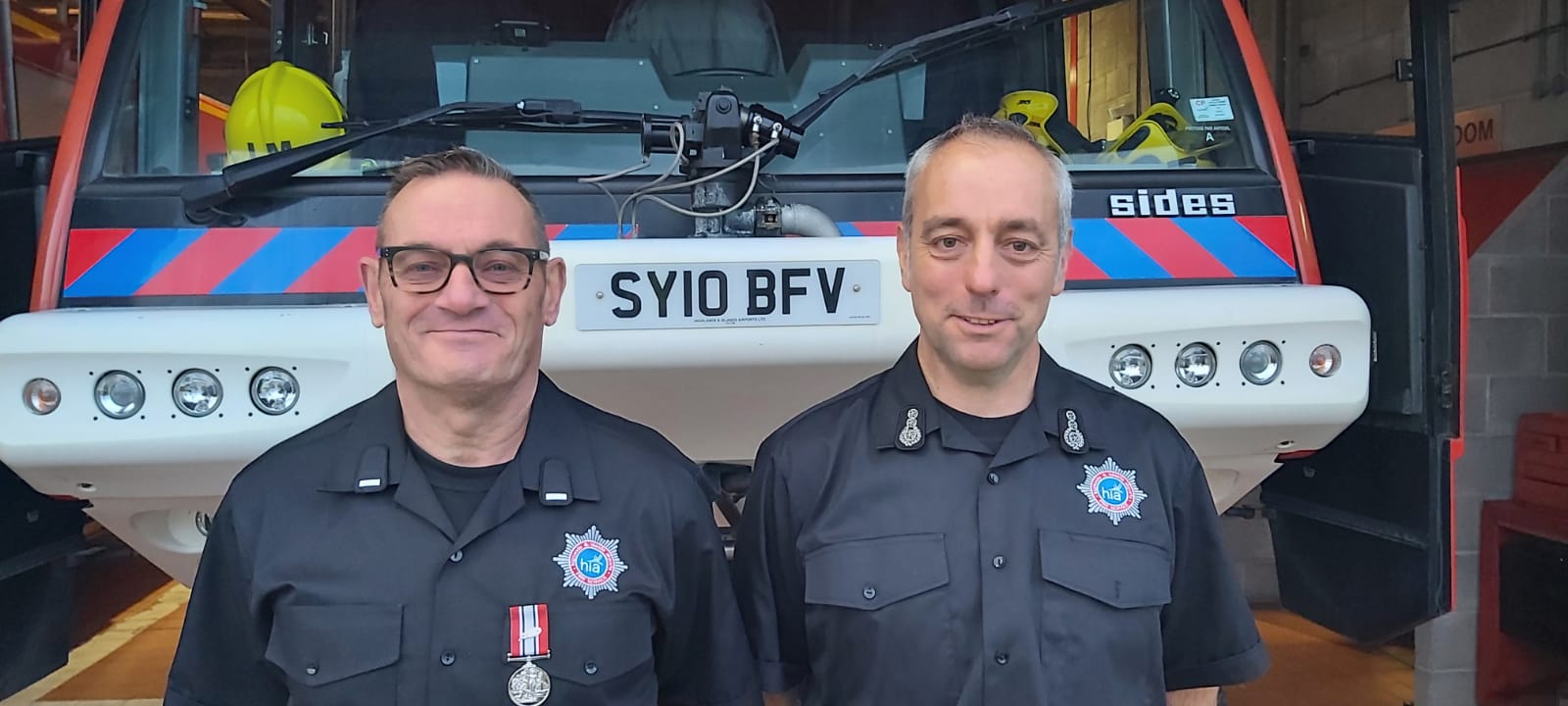 Can you remember where you were on Monday 26 October 1981?
It's probably a difficult question for many people to answer, but Inverness Airport's Fire Service Crew Manager, Phil Vardy, was starting his very first shift at the airport.
To mark his 40th work anniversary, Phil was presented with a medal by Chief Fire Officer, James Miller and Watch Manager Stephen Ross.
A lot has changed during Phil's time. The airport has grown significantly and now enjoys international travel connections, but for Phil the fundamentals remain the same.
He said: "I've loved working here from the very beginning, the day job hasn't changed but no day could be called typical. The main role of the Airport Fire Services team is firefighting, but we get involved in maintenance, winter operations and training.
"New technology over the years has brought its benefits. Cold winter nights are much easier to handle in some of the new vehicles we have, but I'm still learning when it comes to computers. The team is always so supportive and it's a really good atmosphere to work in."
As an organisation HIAL is committed to developing its people and creating a positive working environment for everyone.
James Millar, Highlands and Islands Airports Limited's (HIAL), chief fire officer stated "It's so encouraging to see a colleague celebrate their 40th anniversary with the organisation.
"Phil has a wealth of knowledge to share, that's invaluable to us all, it's always a great experience to work with him. Our people are at the heart of HIAL and it's inspiring to see someone dedicate 40 years to their role."
Picture: Phil Vardy (left) and Chief Fire Officer, James Millar (right)