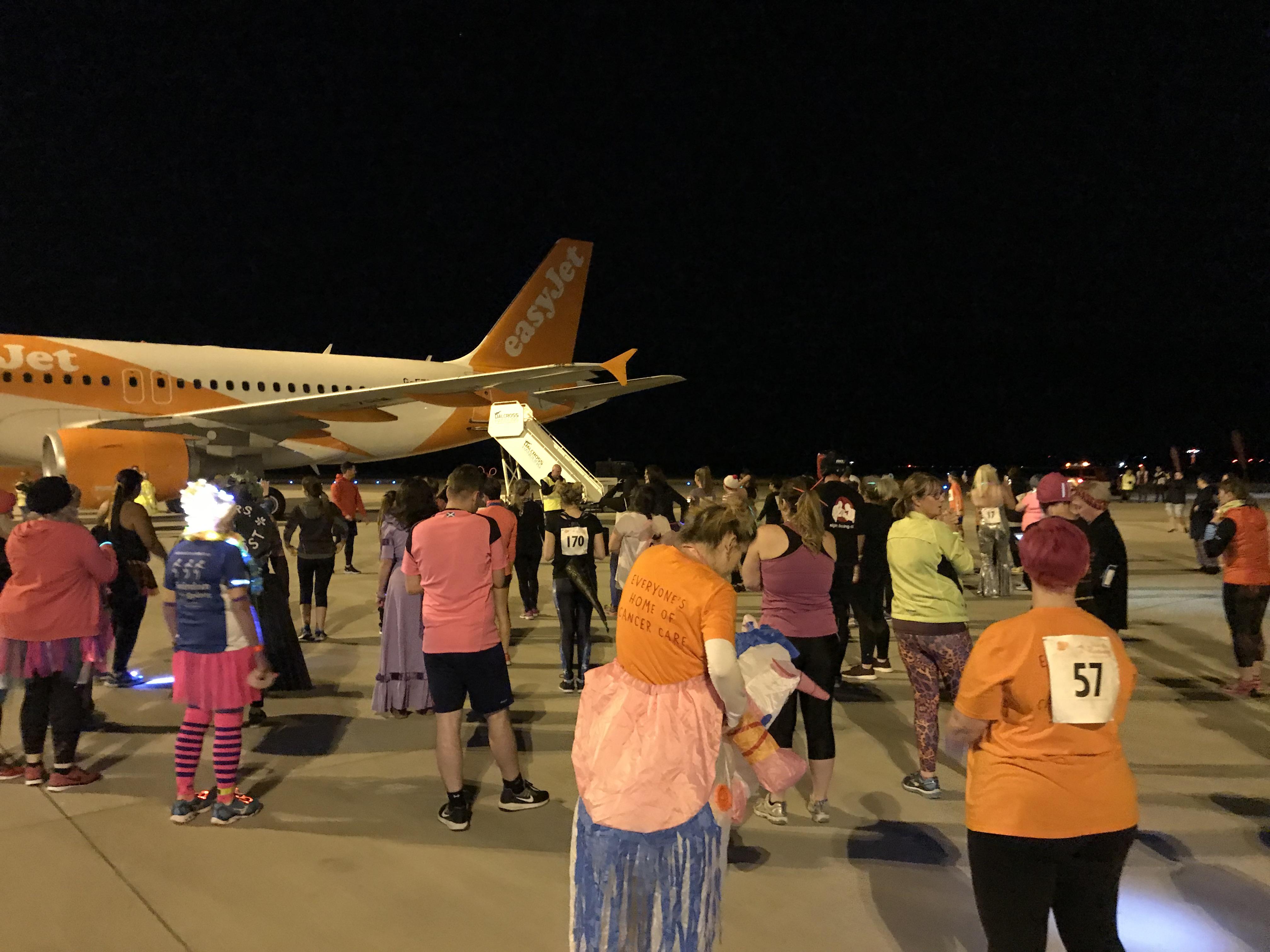 The team at Inverness Airport is excited for the return of 'Run the Runway' on August 27, in aid of Maggie's Highland.
Supporters of the charity, which helps people with cancer, can sign up to run, walk or jog 5 kilometres around the runway. The event takes place at midnight so there is no chance of bumping into planes.
This year marks five years of the event, which in 2021 raised more than £25,000 and saw more than 170 people participate.
Participants are asked to raise at least £115 to take part in the challenge.
To celebrate the fifth birthday, there will be balloons, cakes, medals and much more to be announced over the coming weeks.
Fundraising organiser at Maggie's Highlands, Charlotte Boa, said she was delighted the event is returning fully fledged on its fifth anniversary.
"It's incredible to think that this fantastic event turns five years old this year, I remember when we first planned year one nobody knew how successful this event would turn out to be, so we're all thrilled it's still going so strong. Maggie's supports people living with a cancer diagnosis and their families across the Highland community and this event is all about bringing people together, it's for families and friends to be together doing something fun whilst raising much needed funds for Maggie's.
"It's a unique event and has such a feel-good factor. We regularly have centre visitors and their families amongst others taking part in this event and it's just such a joyful and special evening. Maggie's supports the whole of the Highland and Islands, and this event working with the Airport represents that well."
Graeme Bell, Inverness Airport manager, said "We are happy to be able to host this fantastic fundraising event again this year. It is a great event to be part of and really brings people together to support the charity.
"The work that Maggie's Highland does is so important to our local community, offering support to cancer patients, their friends and family at such a difficult time."
Find out more and register: Maggie's Highlands Run the Runway