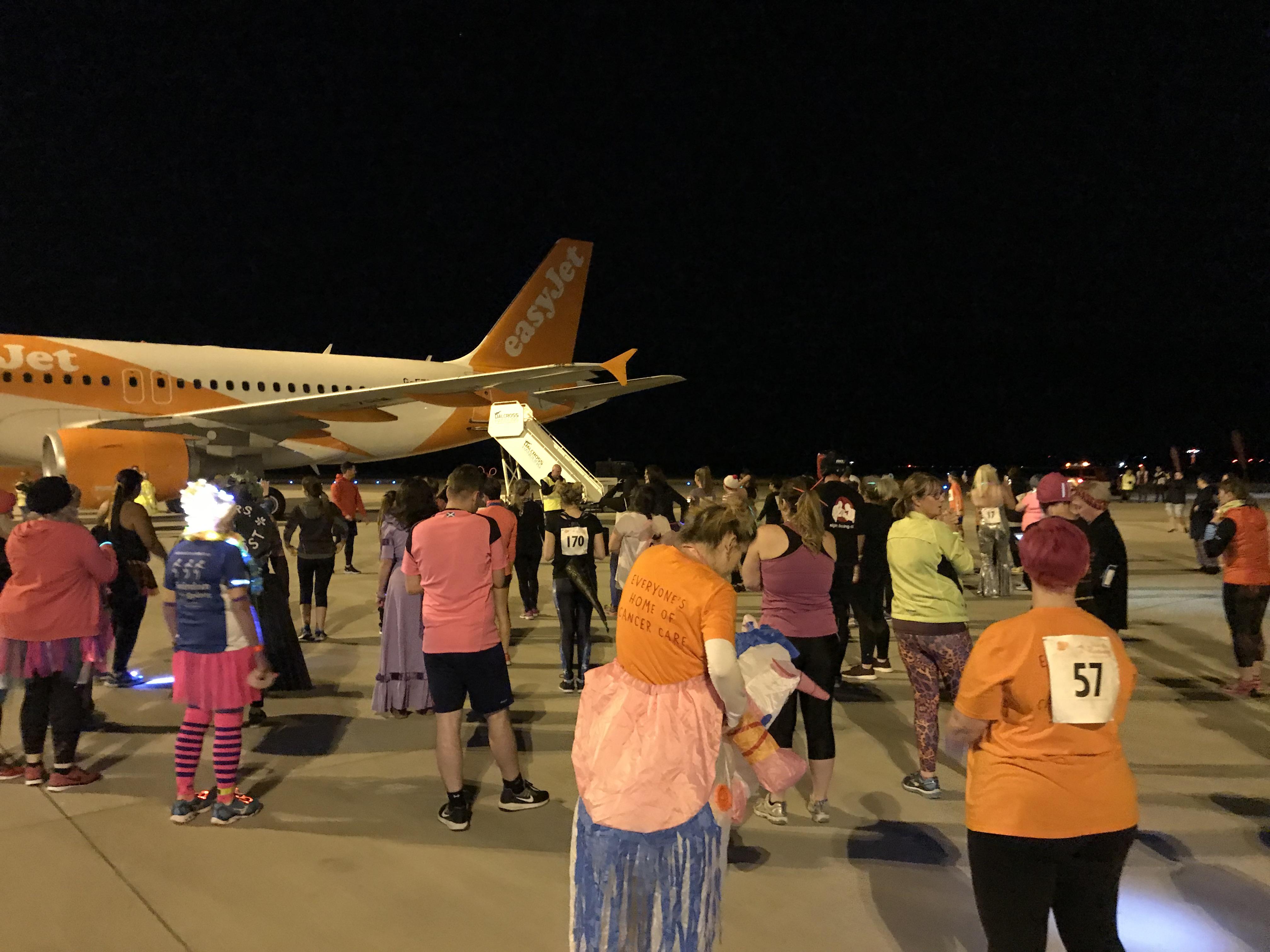 Take part in an extraordinary opportunity to set foot on Inverness Airport's runway at midnight!
Run, jog or walk 5km across the runways of Inverness Airport to raise money for Maggie's Highlands.
Final Boarding Call – it's your last chance to run, jog or walk the runway at Inverness Airport. Join us for one last fun-filed night in 2023.
Registration
£15 - adults
£10 - children (under 16, must be accompanied by an adult)
We ask that all our participants do all they can to raise a minimum of £115 so that Maggie's Highlands can continue free practical, emotional and social support to people with cancer and their families and friends.
If you have any further questions please call us on 01463 706302 or drop us an email at highlandsfundraising@maggies.org