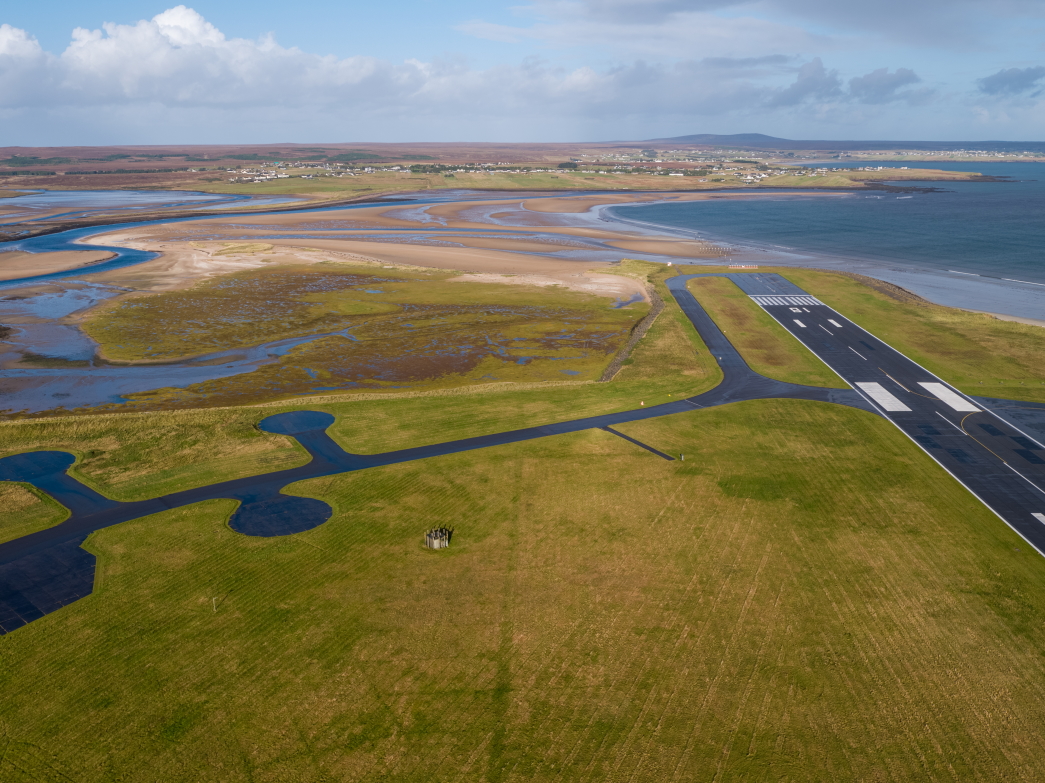 We have published our Sustainability Strategy - a 10 year roadmap which will help us deliver our sustainability priorities.
Partnership working and ongoing engagement with our stakeholders is key to reducing our environmental impact, delivering our goals, and contributing to the Scottish Governments ambitions for the Highlands and Islands to become a Net Zero Aviation Zone by 2040.
This is a long-term strategy, which will be reviewed regularly against the evolving sustainability environment, HIAL's priorities and those of our partners and stakeholders.
The Strategy has been published in both English and Gaelic.
Sustainability Strategy 2023-2033