Getting Around the City
Belfast is a compact city where everything is within walking distance. It is the easiest and cheapest way to view the city at your own pace, exploring its many hidden spaces.
Bus
Translink is Northern Ireland's public transport provider. Bus services for the city include the Metro or Glider routes. Ulsterbus and Goldline services connect to the North Coast. Routes are also available to the city of Derry/Londonderry and the Republic of Ireland.
For further information on bus timetables, visit the Translink website.
Trains
NI Railway runs multiple routes throughout Northern Ireland. Great Victoria Street Station easily connects travellers with Northern and Southern Ireland. Routes include Derry/Londonderry, Newry and Connolly Station, Dublin.
For tickets and timetables, visit the Translink website.
Taxis
There are a number of taxi providers throughout Belfast. Many offer standard services, as well as sightseeing tours of the city and beyond. Taxis can be pre-booked. Remember to check beforehand if the vehicles are wheelchair accessible. Seven-seater vehicles can also be booked for larger groups.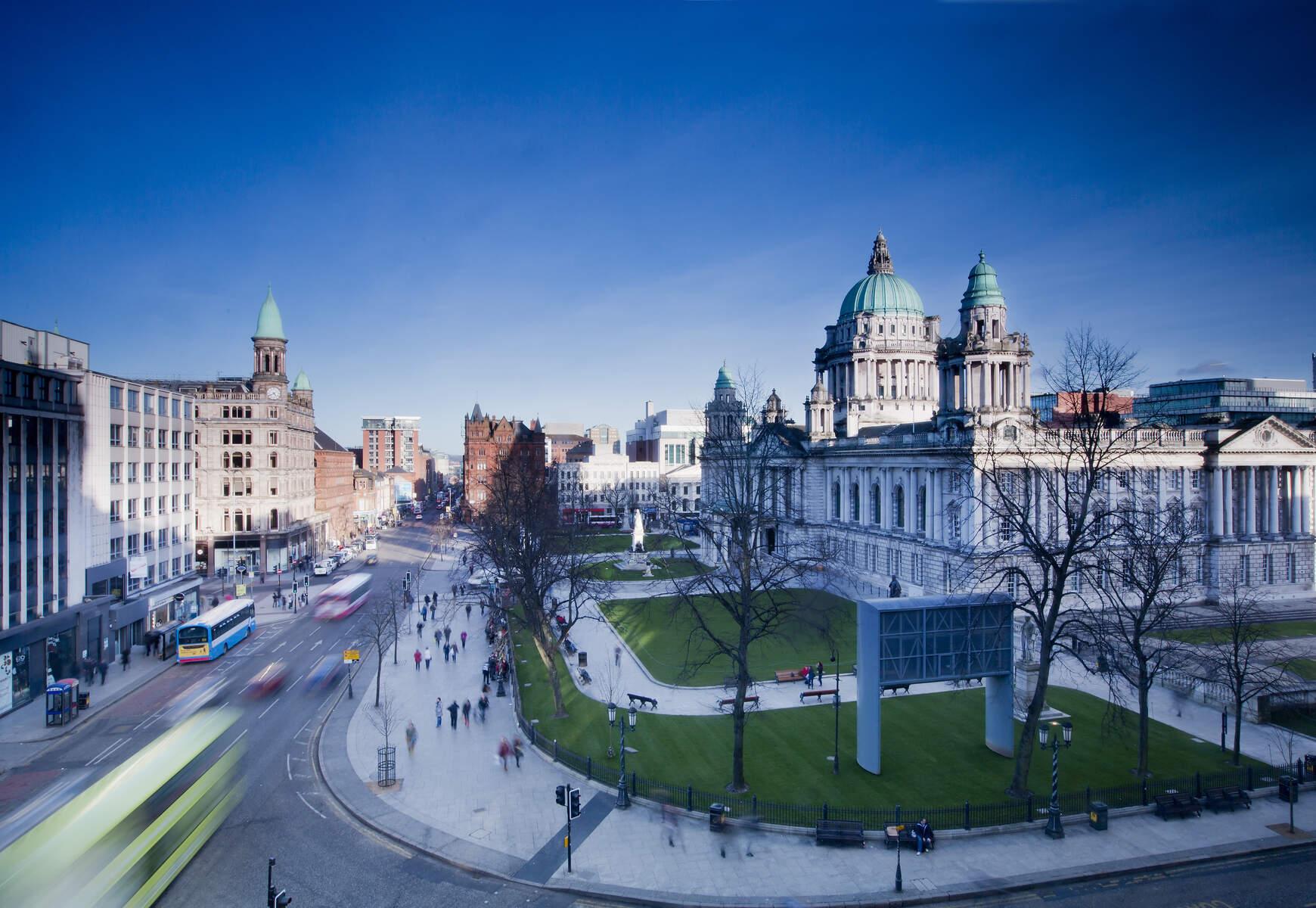 Picture supplied by Tourism Northern Ireland.