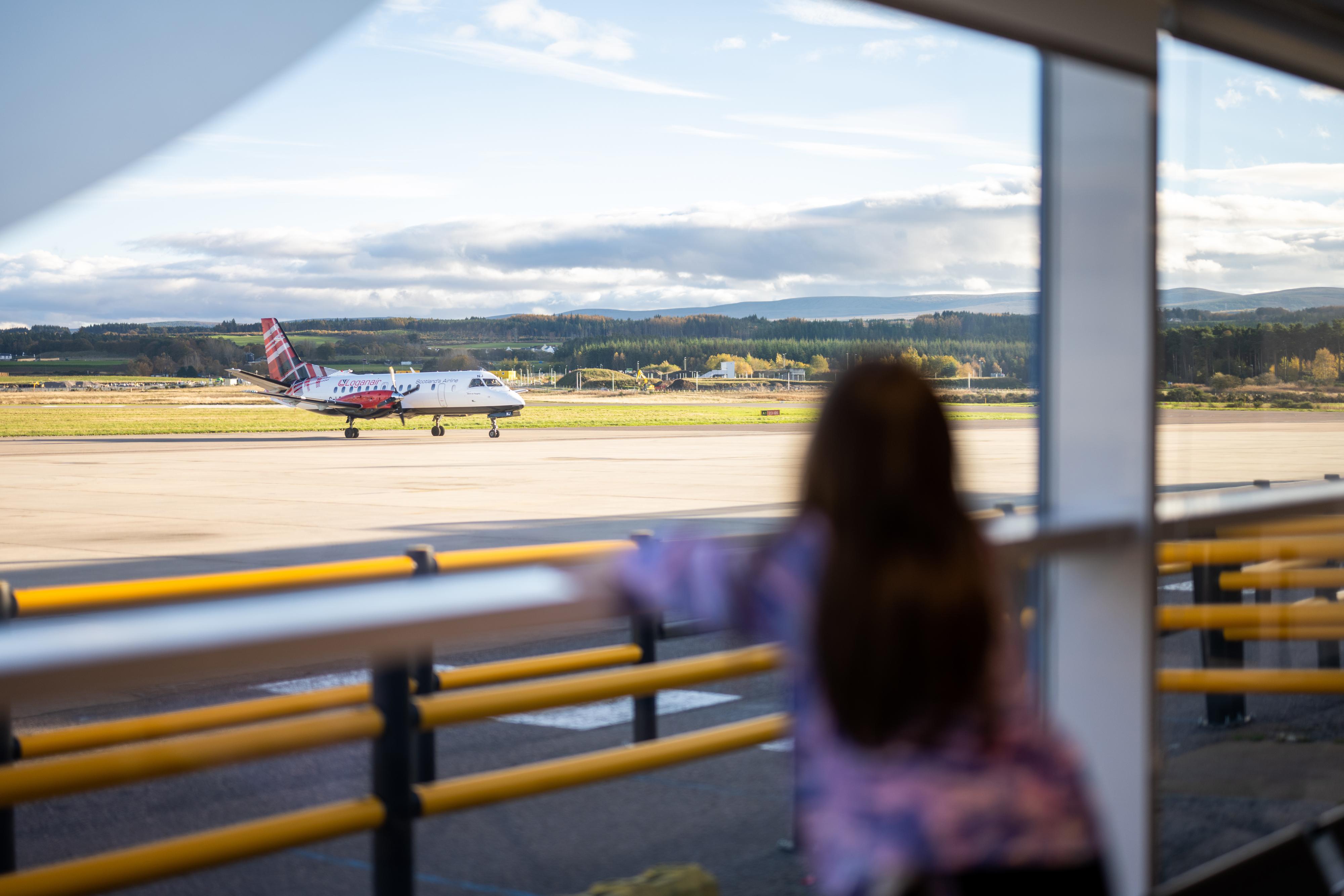 Inverness Airport has joined forces with the UK's largest regional airline, Loganair, to celebrate the 90th anniversary of Scotland's longest-running commercial air service.
At the time of its launch, it was also a milestone in Highlands and Islands connectivity.
Inglis Lyon, Managing Director, Highlands & Islands Airports Limited (HIAL) said: "We are delighted to join forces with Loganair to celebrate what is a significant milestone in the life of Scotland's longest-running commercial air service, at Inverness Airport.
"The Inverness to Kirkwall route is the foundation stone for the services across the Highlands and Islands and also provides vital connectivity between Orkney and the mainland.
"The occasion also marked our recognition of the great work that aviation charity, the Fresson Trust, does to promote and support pathways into aviation careers for our communities. Captain Fresson was both a true pioneer and ambassador for air travel in the Highlands and Islands."
See below for Loganair's full press release.
Loganair celebrates longest running UK commercial flight
The UK's largest regional airline, Loganair, has celebrated the 90th anniversary of the country's longest-running commercial air service, which at the time of its launch was also a milestone in Highlands and Islands connectivity.
The airline marked 90 years since the then, 'Highland Airways' flew the first passenger flight from Inverness to Kirkwall, with a special ceremony at Inverness Airport.
Piloted by Captain EE Ted Fresson OBE in his G-ACEW registered aircraft, the flight on 8 May 1933 left an indelible imprint on air travel in the Highlands, connecting the mainland and island communities like never before.
The journey also created a flight path for future aspiring pilots and cabin crew from the area to access the aviation industry, with the Fresson Trust set up in Ted's name to support their ambitions.
Nairn-based Loganair First Officer Chris Reed is one such beneficiary and was on Loganair's modern and fuel-efficient ATR-72 aircraft as it flew into Inverness on the anniversary to recognise the pioneer's role in the development of the Highlands and Islands air services. An identical Loganair ATR-72, specially named 'Captain EE Fresson OBE', is currently being fitted out with the latest in Navigation equipment – a far cry from the paper maps, compasses and dead reckoning of Captain Fresson's day.
Following also in the footsteps of his parents, Dave and Sarah Jane – a Loganair pilot and cabin crew member, respectively - Chris said: "It's incredible to look back on a service that's been running for 90 years and be able to say that you're part of that history and its future.
There's a sense of pride in flying a route that you know represents a vital service for the communities it connects. To be doing that while having received help from the Fresson Trust to get into the industry in the first place just makes it even more special, and I feel very grateful to be involved in the celebrations."
Cpt Fresson lived from 1891 to 1963, and his inaugural flight route is now operated by Loganair's daily Inverness to Kirkwall service.
As well as providing unrivalled connections for business and tourism between the mainland and Orkney, Loganair also delivers a Public Service Obligation on behalf of the UK Government on the route, delivering mail to some of the country's most remote communities.
Loganair CEO Jonathan Hinkles said: "It's important for us to recognise just how significant this historic event was in 1933 and acknowledge the legacy it has created.
Captain Fresson was a pioneer, and his landmark journey helped bring communities closer together, something which reflects the core of Loganair's business – connecting remote and rural communities across the UK through air travel.
From a personal point of view, as someone who takes great pride in UK aviation, it was an honour to be at this event and meet so many wonderful people whose lives have been positively influenced by the history and story of Captain Fresson."
Captain Hughie Urquhart, Fresson Trust Trustee, said: "This occasion is a landmark one for the Fresson Trust. We are delighted that Loganair continue to fulfil Captain Fresson's mission of 90 years ago to connect the Orkney Islands to the mainland. His foresight and tireless work for our communities will never be forgotten. In his memory, the Fresson Trust is proud to be able to consider financial support to eligible people of the Highlands and Islands who are pursuing a career in aviation."