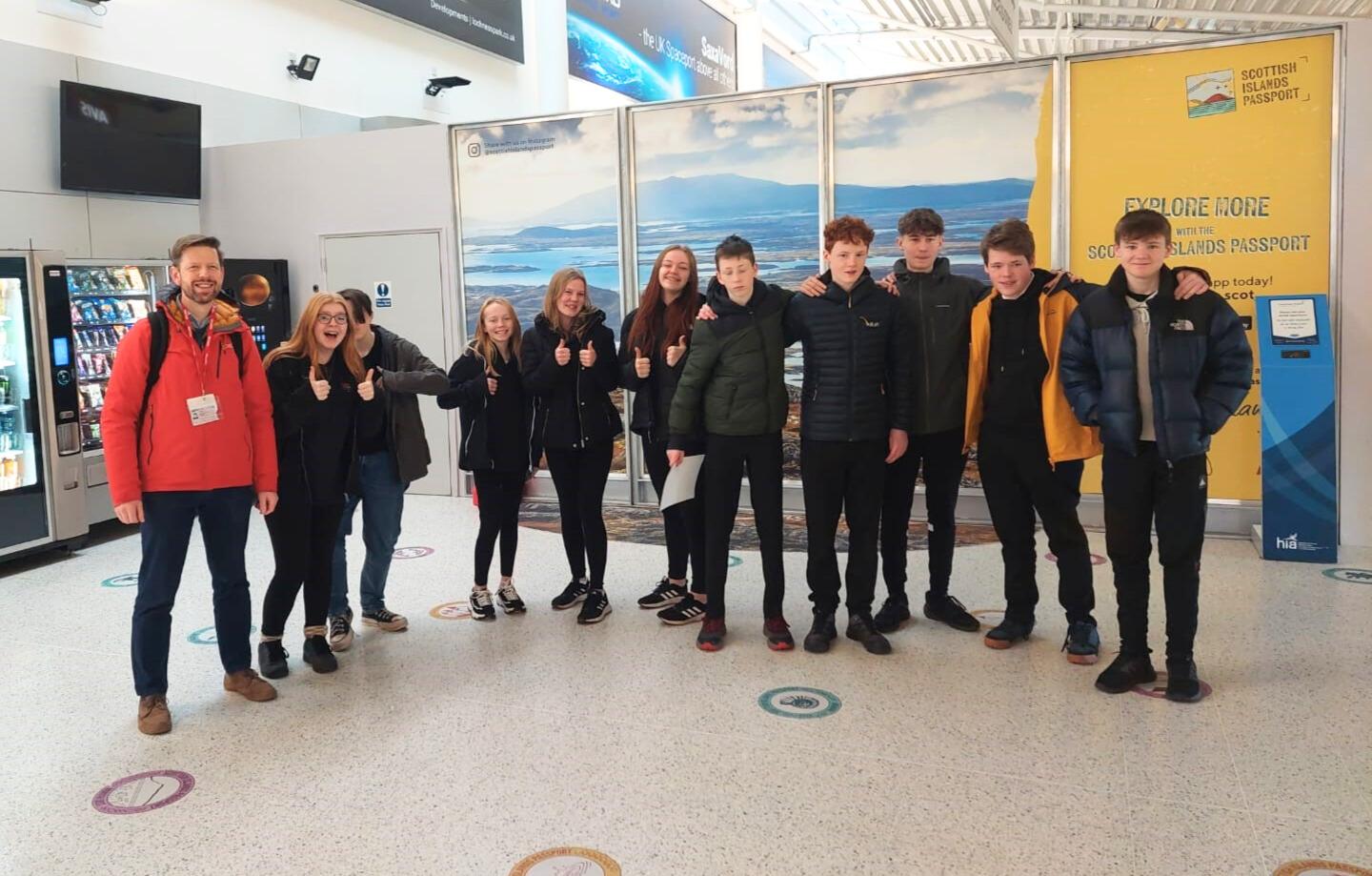 Inverness Airport welcomed S3 pupils from Drumnadrochit's Glen Urquhart High School as part of their 'Week of Work' activities focusing on skills and careers.
Senior staff from Inverness Airport hosted the pupils on the visit, which included showcasing the airport facilities, key departments and the operational elements of a site which now caters for over 750,000 passengers a year.
David Humphries, Guidance Teacher at Glen Urquhart High School, said: "I can honestly say that as soon as we discovered that we would be able to spend a day seeing behind the scenes at Inverness Airport I was counting down the days until the visit happened.
The programme for the day was so full that we nearly ran out of time. Spending time meeting the staff and seeing the way that security works as well as the process of checking in people and baggage was a real eye opener.
"The pupils really appreciated how willing the staff were to talk to them and answer their questions. Visiting the fire service, the air ambulance and the 'putting out a fire' simulation were all highlights, but it was also helpful and informative to hear about the crucial work that air traffic control manages.
"In the middle of a week where the S3 pupils were focusing on skills and careers, the huge variety of skills and careers on display in one day made the visit a massive highlight for pupils and teachers alike. We are grateful to all the airport staff who made the trip happen and do hope that we can do it again with future Glen Urquhart High School pupils."
Terminal Operations Manager, Davie Geddes, said: "The figures highlight the vital role our people and airports play in the future sustainability and prosperity the communities we serve.
"Having school groups visit the airport is a great chance for us to show them a real insight into the different work roles and opportunities there are available in aviation.
"It allows us to show them that the airport does so much more than simply facilitating what might be seen as holiday planes - that we offer support for emergency and lifeline services too. We hope that the visit has perhaps been something a bit different that could inspire their future goals and career paths in a way they might not have previously thought about.
"Now we aren't as restricted as we once were due to the Covid-19 pandemic, we look forward to welcoming these educational groups back into the airport. We are particularly looking forward to showing pupils and other visitors what extra operations happen during the quieter autumn/winter season."