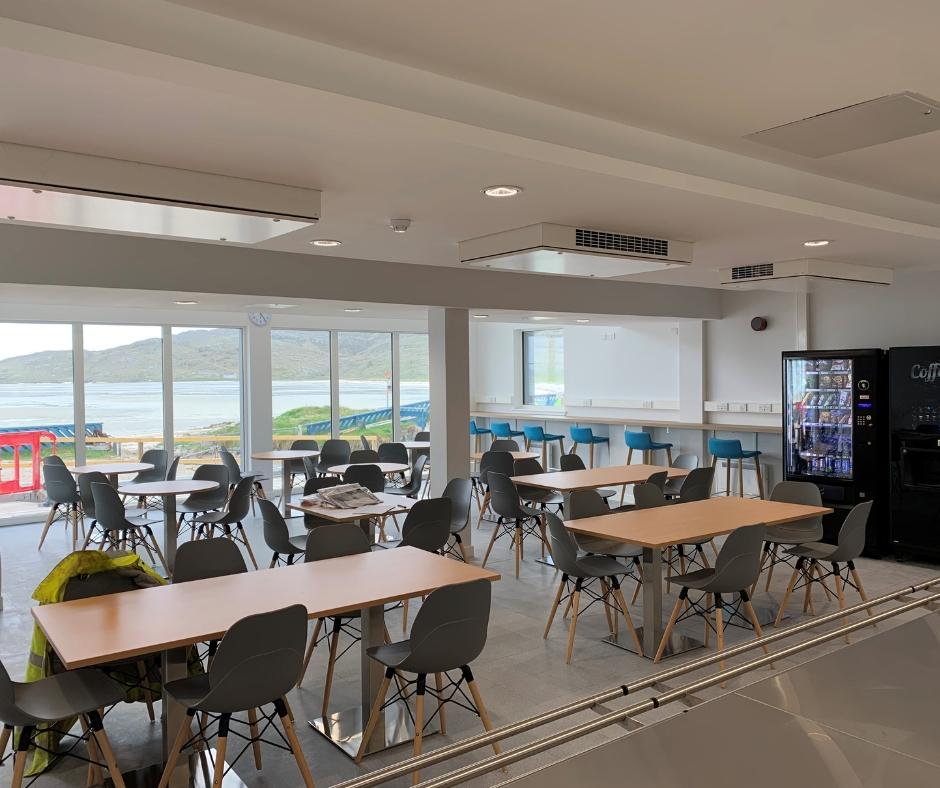 One of Scotland's most picturesque airports has a unique opportunity for a team to run its newly refurbished café catering operation.
Barra Airport is famed around the world for its beach landings and is currently undergoing a £1.5 million refurbishment of the airport terminal and facilities. Part of the new development, is the opportunity to take over the successful Café Catering Concession, which is now looking to get back to full operation.
Barra Airport Manager, Michael Galbraith, said: "Barra Airport handled nearly 11,000 passengers in 2022/23 and we believe there is considerable scope to generate income from café services for locals and passing tourist trade as well as tourists stopping to watch aircraft landing on our famous beach runway."
"The airport is very popular due to our unique beach setting and the world-wide interest this has for visitors, whether or not they are flying in or out. Our successful Café Catering Concession operated for many years before Covid struck and we are keen to get back to offering a quality, café style operation of hot and cold drinks, snacks, and food."
The terminal building at Barra Airport is currently undergoing a significant extension and refurbishment project to provide a greatly improved customer experience and included within the works is the provision of a new commercial catering kitchen.
It is anticipated that the new terminal facilities will provide opportunities for increased footfall, as the seating area will have good views over the beach and of the aircraft landing and taking off from this world-famous location. Retail of gifts has been an ancillary activity previously, however HIAL believe there to be scope to develop this.
It is anticipated that the Café opening times will be tailored around the terminal opening and scheduled services, however HIAL are open to suggested proposals for the Café operation.
HIAL have set a deadline of Friday 7 June for interested parties to express an interest and quote for the opportunity to operate the new café, which is expected to cater for 50 people, and they are looking for the development to be open for business in August. The e-mail address for ITQ (Invitation to Quote) pack requests, queries and submission of Quotes is: realestate@hial.co.uk
The Concessionaire will benefit from being the sole Catering and Retail Concessionaire at the Airport and HIAL will promote the Concessionaire's services at appropriate opportunities, including on HIAL websites and through social media.