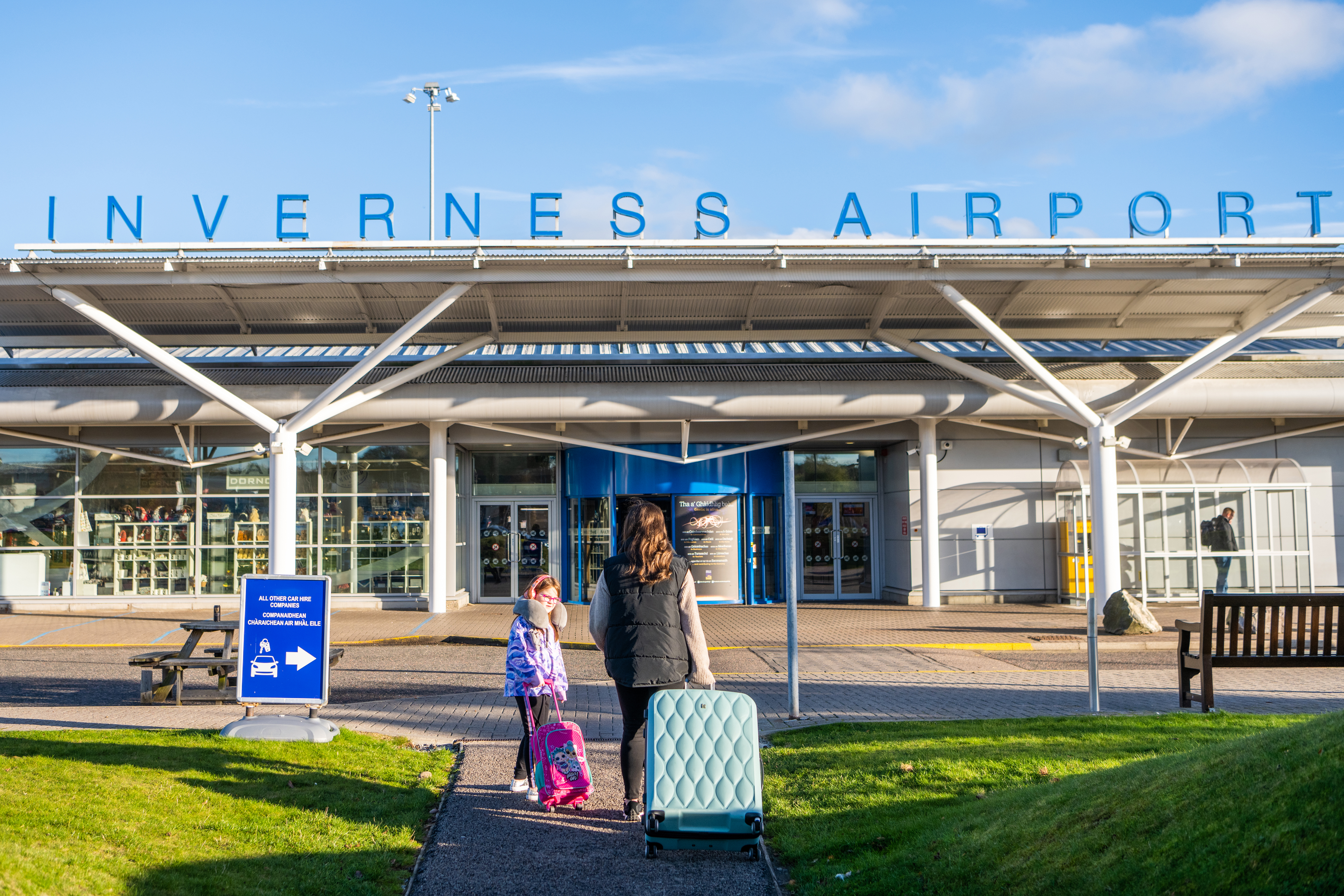 Inverness Airport has been recognised in a new report by the Civil Aviation Authority as having a 'Very Good' rating for accessibility.
Inverness Airport is one of a number of leading UK airports which have been praised for its assistance and accessibility airport services for passengers and visitors with additional needs, learning difficulties and reduced mobility in a new report from the Civil Aviation Authority (CAA).
The Airport Accessibility Report conducted by the CAA, assesses 26 of the largest UK airports and has found that services have improved significantly over the last year across the country, with Inverness Airport allocated the highest achievement of a 'Very Good' rating for each of the four quarters of the year in providing disabled and less mobile passengers the standard of service to which they are entitled.
In the year covered by the report, April 2022 to March 2023, 18 airports consistently achieved a good or very good rating.
Inverness Airport general manager, Graeme Bell, welcomed the findings:
"The team here are committed to delivering a high standard of customer service for all our passengers and visitors, and it is rewarding to see this is recognised by the Civil Aviation Authority.
"Accessibility is a key element of our work at the airport, and it is great to see the major Scottish airports all receiving 'Very Good' ratings throughout the year."
The UK Civil Aviation Authority has worked alongside airports during the quieter winter months to improve experiences for passengers and visitors with reduced mobility, focussing on encouraging airports to increase staffing and invest in equipment. This has driven the improvements across UK airports seen later in the reporting year, and it is expected to drive continued improvements over future quarters.
Paul Smith, Joint-Interim Chief Executive at the UK Civil Aviation Authority, said:
"Today's report shows the dedicated efforts of airports across the UK to ensure that all passengers receive the standard of service they deserve.
"With 18 airports consistently achieving good or very good ratings, and others demonstrating significant improvements, the industry is making strides in returning accessibility levels to those seen before the Covid-19 pandemic.
"It's also important to acknowledge that there is still a way to go in providing a consistently good service for disabled and less mobile passengers across the industry, particularly for those with more complex needs, and throughout the busier summer months. The UK Civil Aviation Authority remains committed to working with airports, airlines, industry stakeholders, and advocacy groups to drive forward further improvements. "