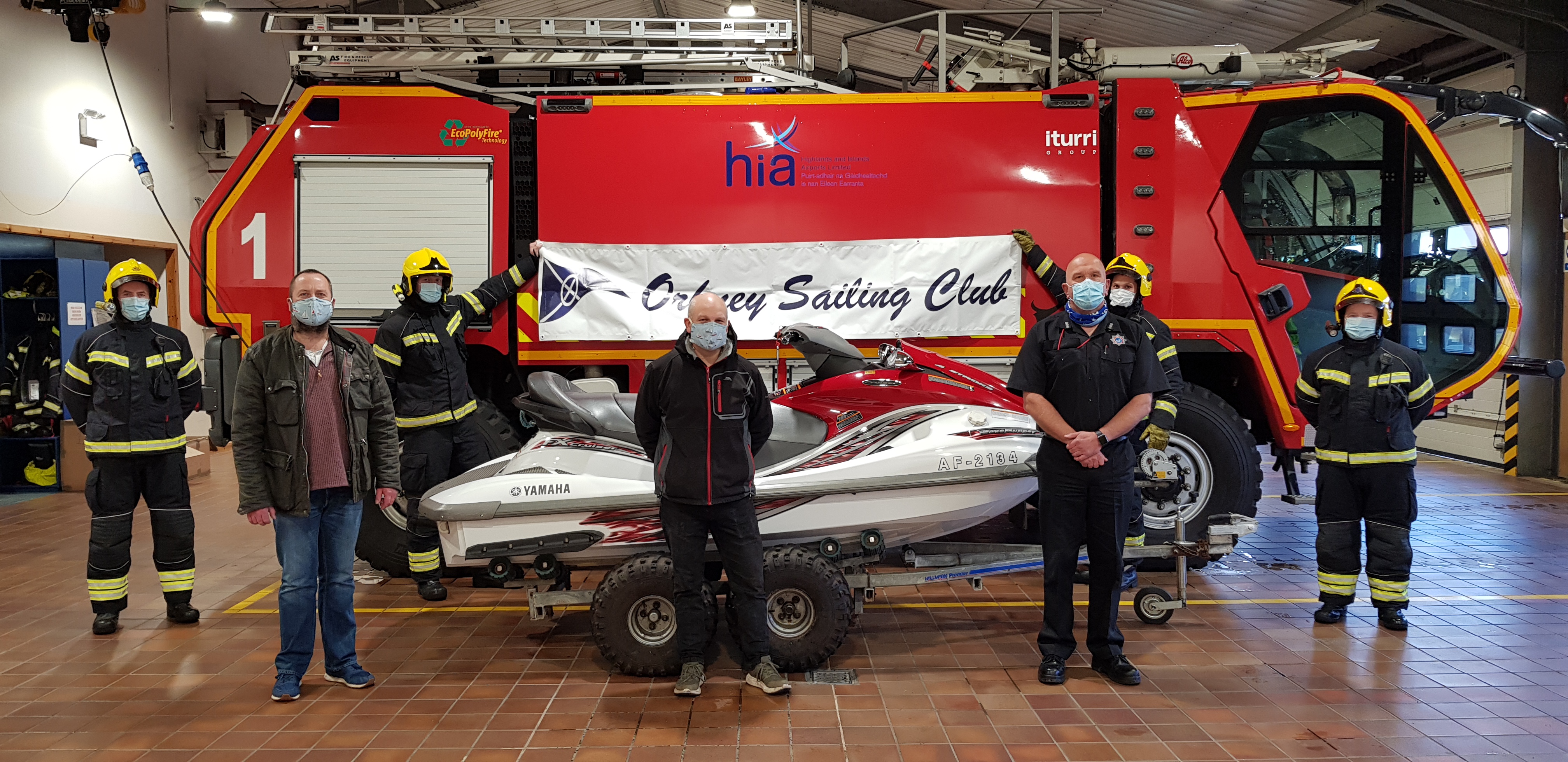 Orkney Sailing Club is all set to go full throttle after receiving a jet ski from staff at Kirkwall Airport.
Highlands and Islands Airports Limited (HIAL), which operates Kirkwall airport, handed over the craft after it was withdrawn from front-line service in 2019.
The jet-ski will allow the club to explore various other training programmes available to local residents on the island.
Kirkwall Airport manager, Kimberley Fisher, said: "Club members told us they could make good use of the craft which we no longer needed as part of our resilience provision for water rescue. The club provides excellent opportunities for local people to try their hand at sailing and this will help to offer an expanded programme.
Orkney Sailing Club Commodore, Richard Flett, said: "We are extremely grateful to HIAL for their kind gift of the jet-ski to the club."
"Orkney Sailing Club is a recognised Royal Yachting Association Training Facility and the addition of the jet-ski to our fleet will allow us to explore the possibility of expanding the training available to the local community."
"Also, with the current pandemic, we have struggled with physical distancing whilst providing safety cover from our rigid inflatable boat for our activities and it is hoped the use of the jet-ski will aid towards solving this."