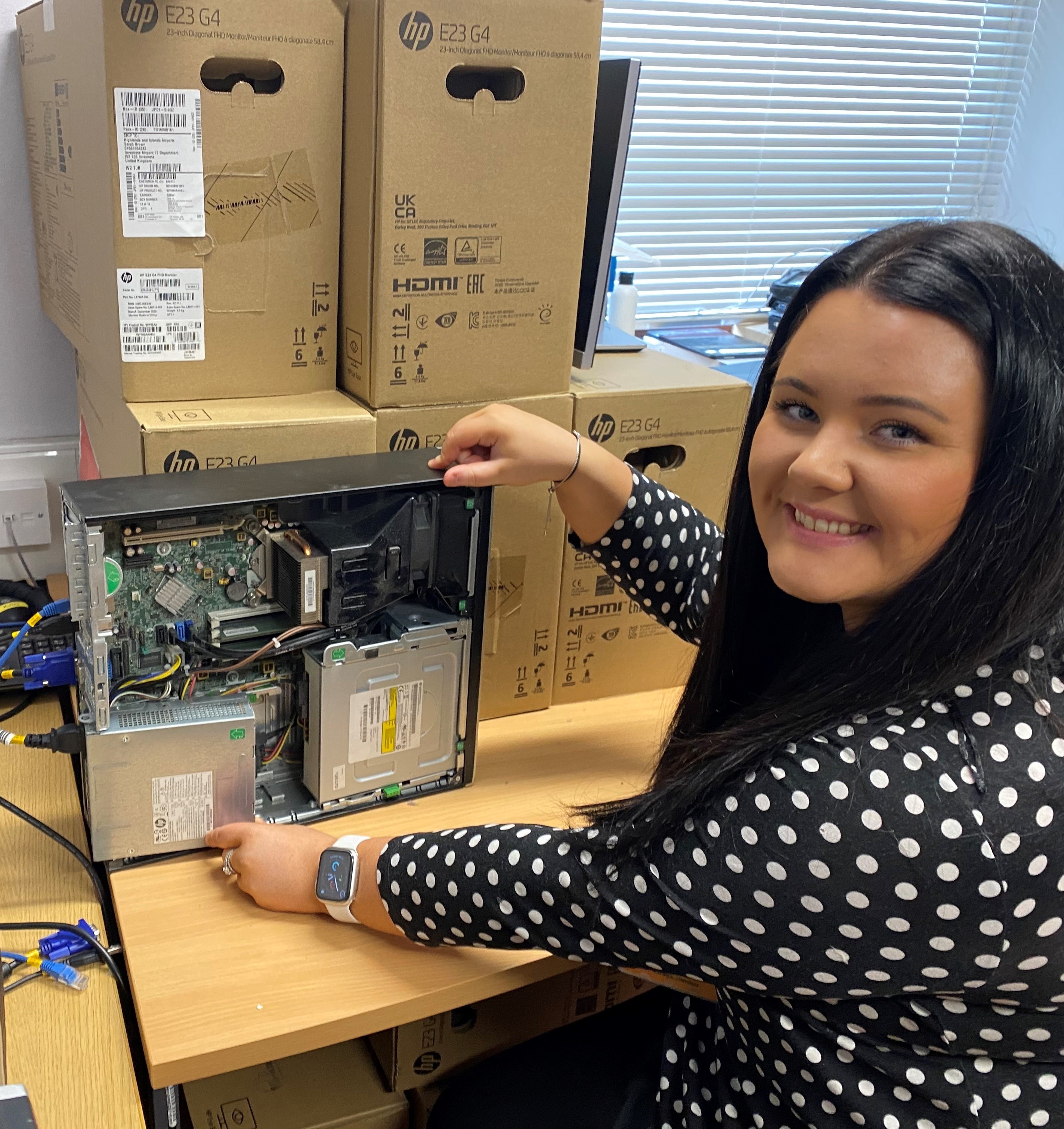 Sarah Brown has become the first Modern Apprentice supported by Highlands and Islands Airports Limited (HIAL) to graduate.
The 22-year-old's new qualification has allowed her to transform her career and become an integral part of HIAL's Information Communication and Technology Team (ICT) based in Inverness.
Modern Apprenticeships provide people with the opportunity to learn new skills and achieve a nationally recognised qualification.
Sarah said: "I am extremely proud of this achievement and am grateful to HIAL for their continued support throughout my professional development.
"I never thought of ICT as a career when leaving school, when this opportunity came along, I immediately knew I wanted to apply as I have always enjoyed new technology. Although this is nothing like I have ever done before, it has given me the opportunity to develop my skills and kick-start my career."
HIAL has today published its Apprenticeship Strategy to encourage others to follow in Sarah's footsteps. It aims to continue the diversification of the workforce, opening entry-level opportunities, as well as higher and degree level apprenticeships.
The scheme will be open to both new recruits and existing employees to retrain or learn new skills.
Speaking of the launch of the strategy, Sarah said: "The launch of the Apprenticeship Strategy will allow young people across the Highlands and Islands to enter the aviation industry at what is a challenging, but exciting, time.
"It is a great opportunity and has really opened up new opportunities for me to take in my career.
"In addition to my main helpdesk role - which is varied and lets me interact with staff across the entire organisation - I am also involved with business improvement. I have been lucky to visit some of the airports and meet some of my colleagues in person when working on several big projects such as the Windows 10 upgrade, the new broadband hardware installations and managed print service roll-out."
Head of ICT, Darren MacLeod, says: "Sarah joined us at the beginning of a number of digital transformation projects and has become an invaluable asset to the team. As HIAL's first Modern Apprentice, it has been encouraging to see Sarah's skillset develop as she embarks on her career within ICT whilst achieving a professional qualification.
Andrea Sillars, Director of Human Resources, said: "The launch of the Apprenticeship Strategy demonstrates our commitment to developing and supporting our current and potential employees throughout their professional careers.
"We look forward to working closely with our partners to ensure HIAL has strong partnerships with learning providers across the region. As well as this, we are committed to exploring further potential opportunities with other institutions to ensure the provision of apprenticeship opportunities."
---
You will find HIAL apprenticeship opportunities advertised on our website – Current Vacancies | Careers | HIAL Group (hialcareers.co.uk)
You can view the HIAL Apprenticeship Strategy on our website (English) – Apprenticeship Strategy
You can view the HIAL Apprenticeship Strategy on our website (Gaelic) - Ro-innleachd nam Preantasachdan