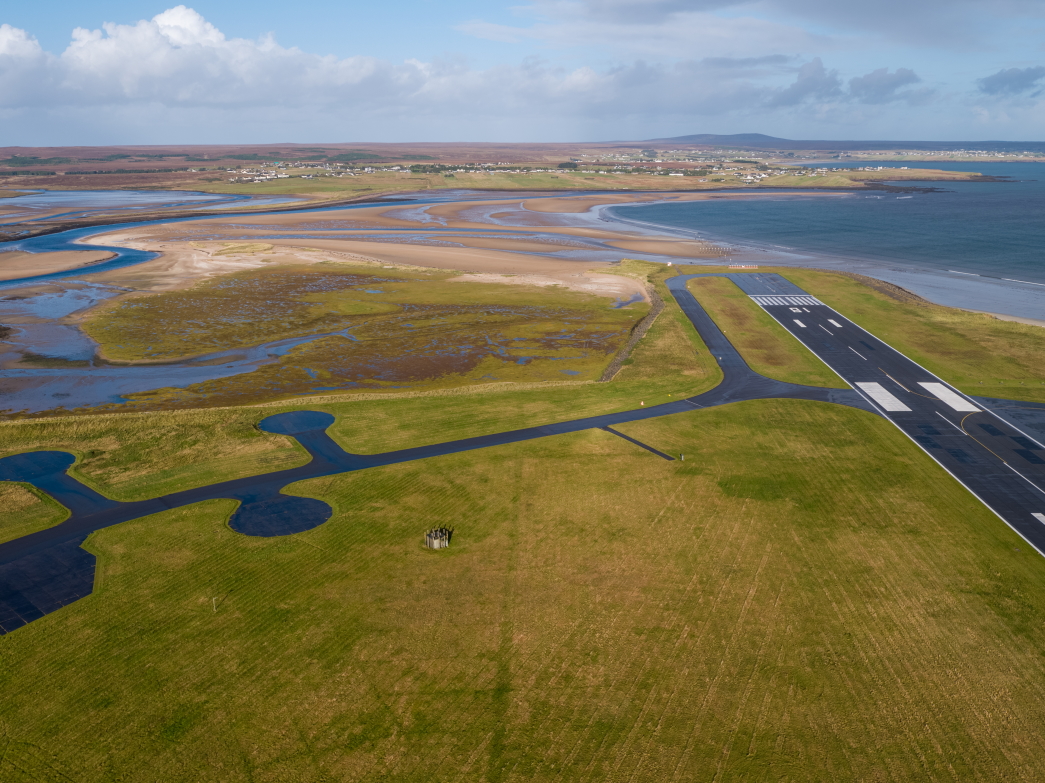 Highlands and Islands Airport Limited (HIAL) will spend more than £4million to shore up coast protection defences at Stornoway Airport.
An on-going erosion monitoring programme carried out by HIAL has identified the need for the vital protective work to be carried out.
Sand dunes which shield the airfield and taxiway are experiencing the effects of erosion due to wave action from Broad Bay. Continued loss of the sand dunes would ultimately put the airport at risk of flooding during storm events.
HIAL's routine programme of inspections, which also monitors Barra, Benbecula, Islay, Sumburgh and Tiree airports, uses sophisticated wave modelling to predict the possible effects of extreme weather.
A study identified the rock armour protecting the eastern end of the main runway, which projects into the Bay, needed to be bolstered and that the sand dunes were at risk of being breached during severe storm conditions.
Following an inspection in 2016, HIAL continued to monitor the area and a specialist consultant was brought in to produce a feasibility study for the protection of critical airfield infrastructure from damage caused by the sea.
Taking into account the environmental impact of possible coastal protection measures, it was concluded placing additional rock armour to the runway embankment and that protecting the seaward face of the dunes by putting reno mattresses (a type of steel, wire-mesh basket) in place was the best all round solution.
In 2018 HIAL completed £1million of similar protection work at Benbecula Airport. Approximately 10,000 tonnes of gabion stone were supplied for the project from Breedon's Druim Reallasger quarry in North Uist.
Stornoway airport manager Duncan Smith, said: "The decision to complete coastal engineering works at Stornoway Airport required careful consideration and planning to ensure we protected both the environment and the airport infrastructure.
"A considerable amount of time and effort has gone into reviewing the various options, which include doing nothing, soft and hard engineering solutions. While being mindful of the ecology and beautiful landscape, the continued operation of the airport is critical to the Stornoway community.
"These works will ensure the runway and taxiways are protected from the hostile marine environment for several decades, allowing Stornoway Airport to continue with the provision of lifeline and essential services so important to the Western Isles."
The procurement process is underway with construction proposed to start in the last quarter of 2021.