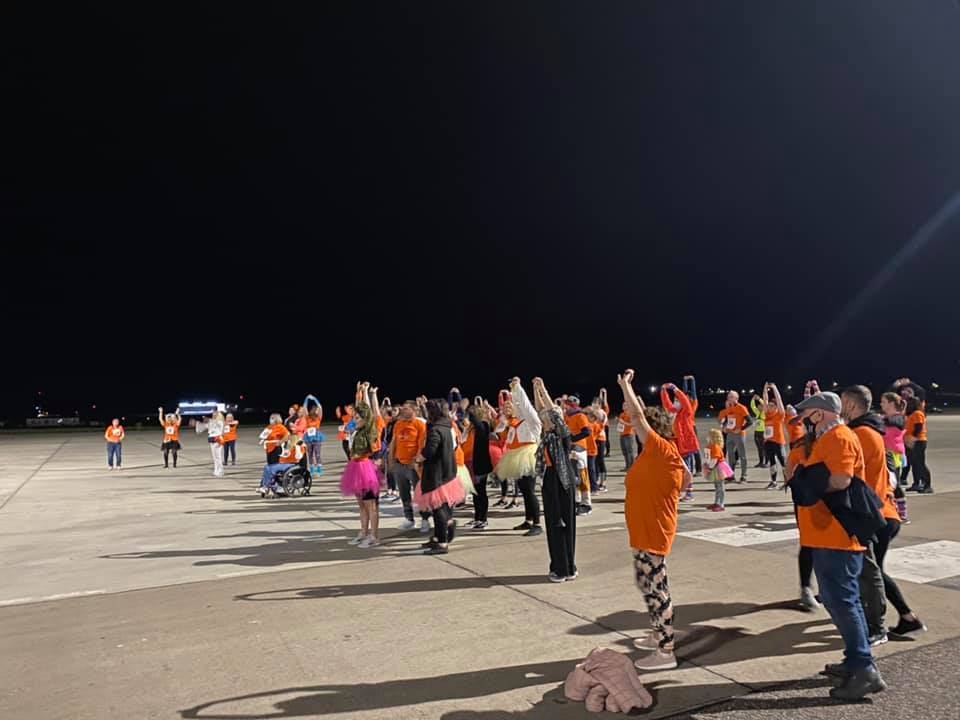 Run the Runway returned to Inverness Airport last month - raising over £30,000 for Maggie's Highland!
The team behind Run the Runway for Maggie's Highland were delighted to bring this fantastic event back to Inverness Airport after a hiatus in 2020.
The event took place on Saturday 31 August and was the fourth time it has been held at Inverness Airport. There were over 150 participants involved, the majority dressed to impress! Entrants were able to run, jog, walk or wheelchair down the length of the runway and back at midnight, a course of just over 5k. The event was supported by the team at Inverness Airport - including a well-deserved bacon roll from The Stag and Thistle at the end - as well as volunteers from Maggie's and local Rotary clubs.
Andrew Benjamin, Centre Fundraising Manager for Maggie's Highland, said:"I am so thrilled to say that the return of the much loved and fun-filled Run the Runway at midnight event was a resounding success and an enjoyable night was had by all. We had over 150 participants take part in the event which was a mix of families, friends, companies and those keen to see how fast they can Run the Runway!"
"We even had people travel up from Kent just to take part in this unique event! It was a joy to see so many people having fun and enjoying time with their friends and families again after such a difficult year. This was the fourth Run the Runaway for Maggie's, and these events have so far raised over £160,000 which is incredible. I would like to say a massive thank you to everyone who has taken part and raised money over the years."
"We are delighted to announce that Run the Runway will be back on 27th August 2022. Maggie's Highlands would like to thank Inverness Airport for their amazing support and backing to making this event so successful!"