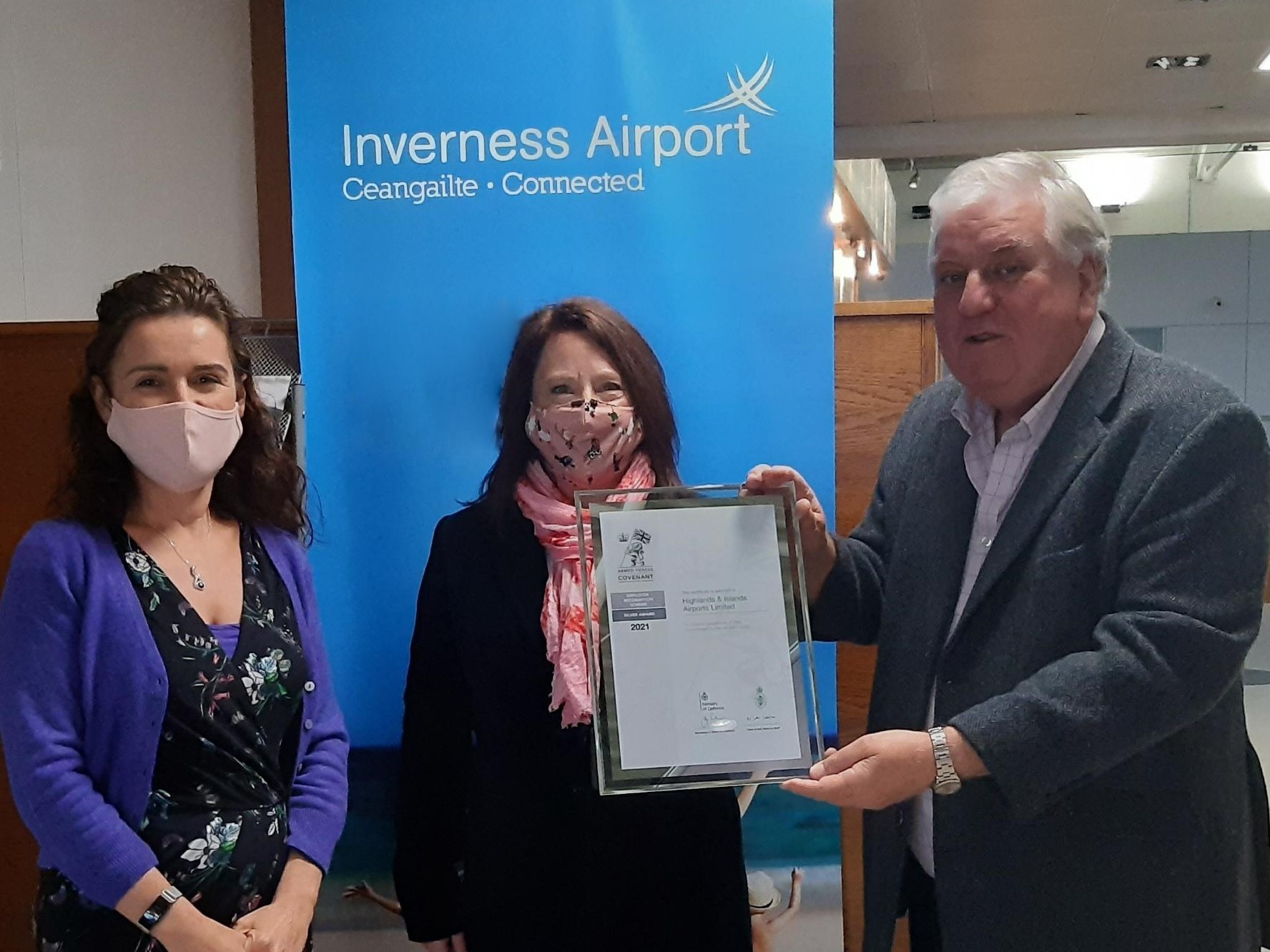 Highlands and Island Airports Limited (HIAL) has renewed its commitment to the Armed Forces Covenant.
The Defence Employer Recognition Scheme (ERS) Silver award was presented to HIAL by Roy McLellan from the Highland Reserve Forces and Cadets Association (HRFCA).
HIAL has pledged to support recruitment within the Armed Forces community, including reservists, veterans, and the family members of those serving in the forces.
Roy McLellan, employer engagement director for the HRFCA, said: "HIAL is dedicated to supporting the defence agenda and is participating fully in our scheme. HIAL has clearly put a lot of effort into supporting reservists and veterans within the business and it is a pleasure to be associated with HIAL. I would like to congratulate them on this achievement."
Andrea Sillars, HIAL director of Human Resources, who was on hand to receive the award, said: "We have over 60 members of staff who are affiliated with the Armed Forces.
"As an organisation we attract a wide range of people from across society for our many different roles. We want to support all our staff to develop and succeed."
HIAL first signed up to the scheme in May 2015. The award recognises HIAL's commitment to the scheme for the next five years.
For more information on ERS, please visit the website: Get involved - Armed Forces Covenant
Picture: Andrea Sillars, Director of HR, HIAL; Helen Robertson, Learning and Development Co-ordinator, HIAL; and Roy McLellan, Regional Employer Engagement Director, HRFCA