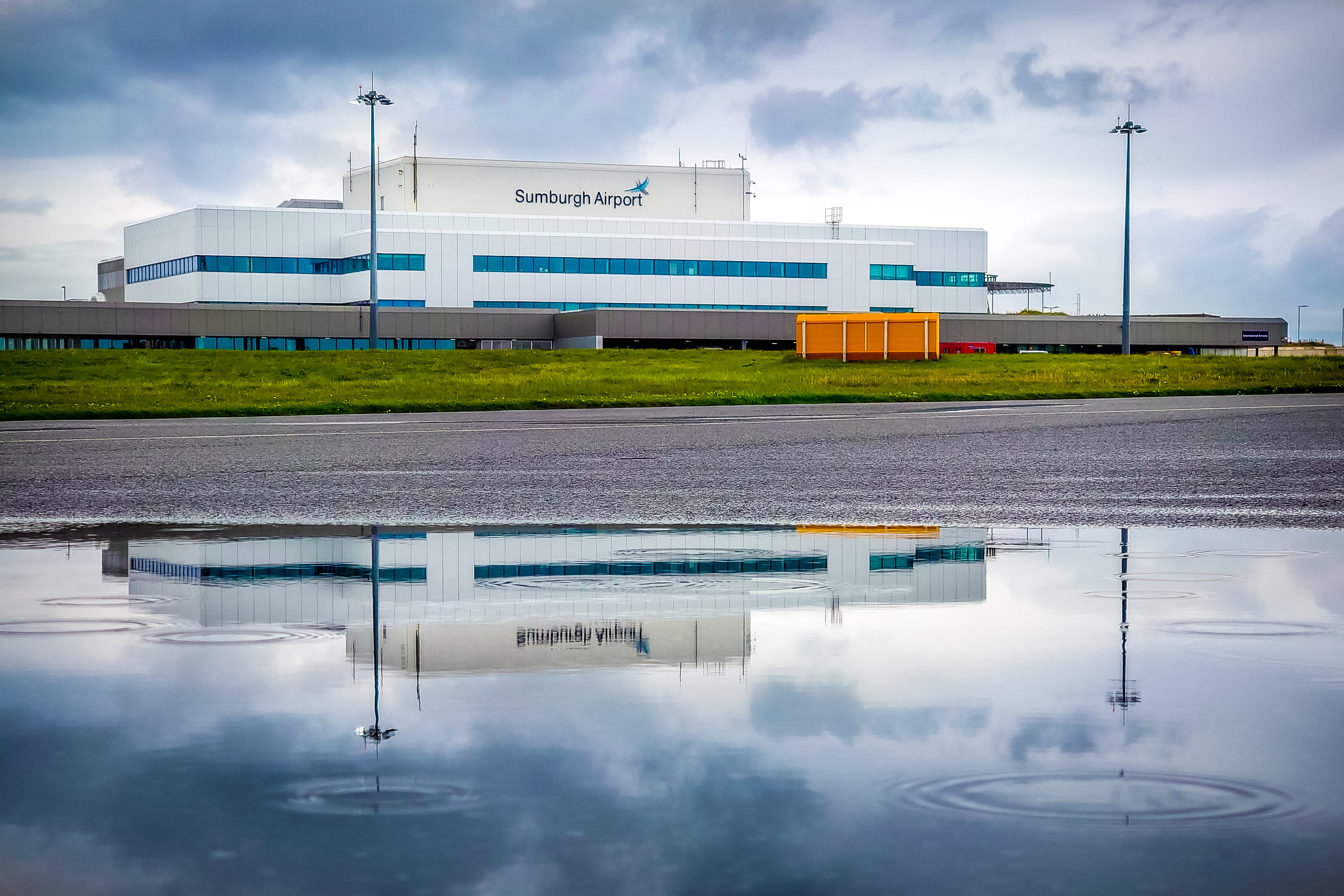 Highlands and Islands Airports limited has published its annual report for 2020/21 with passenger numbers and aircraft movements severely curtailed due to the Covid-19 pandemic.
Working closely with Transport Scotland and Loganair, HIAL ensured that a skeleton service of lifeline services to the islands was maintained throughout lockdown periods. The schedule ensured HIAL's airports continued to provide essential services to remote island communities, including emergency NHS passenger transfer, Royal Mail services and support for the offshore energy industry.
Restrictions on travel and a number of local and national lockdowns contributed to an overall reduction of almost 77 per cent passenger flow across all of its airports for 2020/21. Final figures for 2020/21 report just under 393,000 passengers compared to 1.68 million during 2019/20.
The reduction in passenger numbers was keenly felt across all 11 airports. Sumburgh, in Shetland, which serves the oil and gas sector, was least affected but still saw a 47 per cent reduction in passengers.
Numbers at Sumburgh were down year-on-year from almost 308,000 to just under 163,000. Inverness Airport, the largest in the group, saw passenger numbers fall 88 per cent from almost 917,000 in 2019/20 to just under 110,000 in 2020/21.
Over the year, HIAL, which is wholly owned by the Scottish Ministers, received a public subsidy of £56,846,000 including revenue funding of £36,600,000, and capital funding of £20,246,000 which was supplemented by £3,555,000 of loan funding for commercial activities.
Covid-19 mitigation measures introduced across HIAL airports and office buildings took priority, however there was significant investment of £23.8million in capital projects across the company.
This included £2.6million invested in the drainage works project at Inverness Airport which will ensure surface water run-off is to enhanced environmental standards. This will combine with the introduction of more environmentally friendly de-icer and will allow HIAL to fulfil its commitment to continuously improve its environmental credentials.
Progress has also been made in helping make the Highlands and Islands a net-zero aviation region. HIAL is leading a £3.7 million project that will develop a sustainable aviation programme that could transform short flight travel between remote communities. The Sustainable Aviation Test Environment (SATE) project launched in January from its operational aviation test centre at Kirkwall Airport and has already seen the UK's first electric-hybrid test flight conducted during the summer.
Managing director Inglis Lyon said: "The period since March 2020 has been like no other in our history in term of impact on our teams and partner airlines.
"Pre-pandemic, our airports offered a uniquely professional, but personal experience for all customers – local residents, local businesses, visitors and others. I take great pride in the fact that first rate service continued throughout the pandemic thanks to colleagues right across the business.
"We would not have been able to maintain that essential connectivity during the pandemic without the hard work of everyone at HIAL. I thank each and every one of them for their dedication and the support they continue to provide.
"HIAL's initial and ongoing response is down to sound strategic planning and the exceptional flexibility of everyone at HIAL right across-the board. This planning and commitment not only ensured that we were fully prepared as restrictions were eased, it also provides a foundation for our future success."
HIAL chair Lorna Jack, said: "The pandemic has affected the aviation industry across the country and has significantly impacted upon every aspect of HIAL's operations. We are on the road to recovery but that will take time. That said, the process of recovery also presents us with an opportunity to reset our services, to recognise the needs of airlines and passengers post-coronavirus and to rethink and rebuild our services and operations to accommodate these needs."
HIAL published its Strategy and Covid-19 Recovery Plan for 2021-2026 on 1 February 2021, setting out how it aims to respond and recover in the coming years. The overall strategic priority remains the decarbonisation of its operations and retains the long-term vision to become a net-zero carbon regional airport group and deliver an environmentally sustainable future for aviation services in the Highlands and Islands.
HIAL continues to operate and manage its 11 airports in accordance with Scottish Ministerial policy and to support the social and economic welfare of the areas concerned. It will continue to work with the Scottish Government, partner agencies and airline partners to retain key routes and to bring in new services where it can.
Read HIAL's Annual Report and Accounts to 31 March 2021.
Photo Credit: Brian Gray