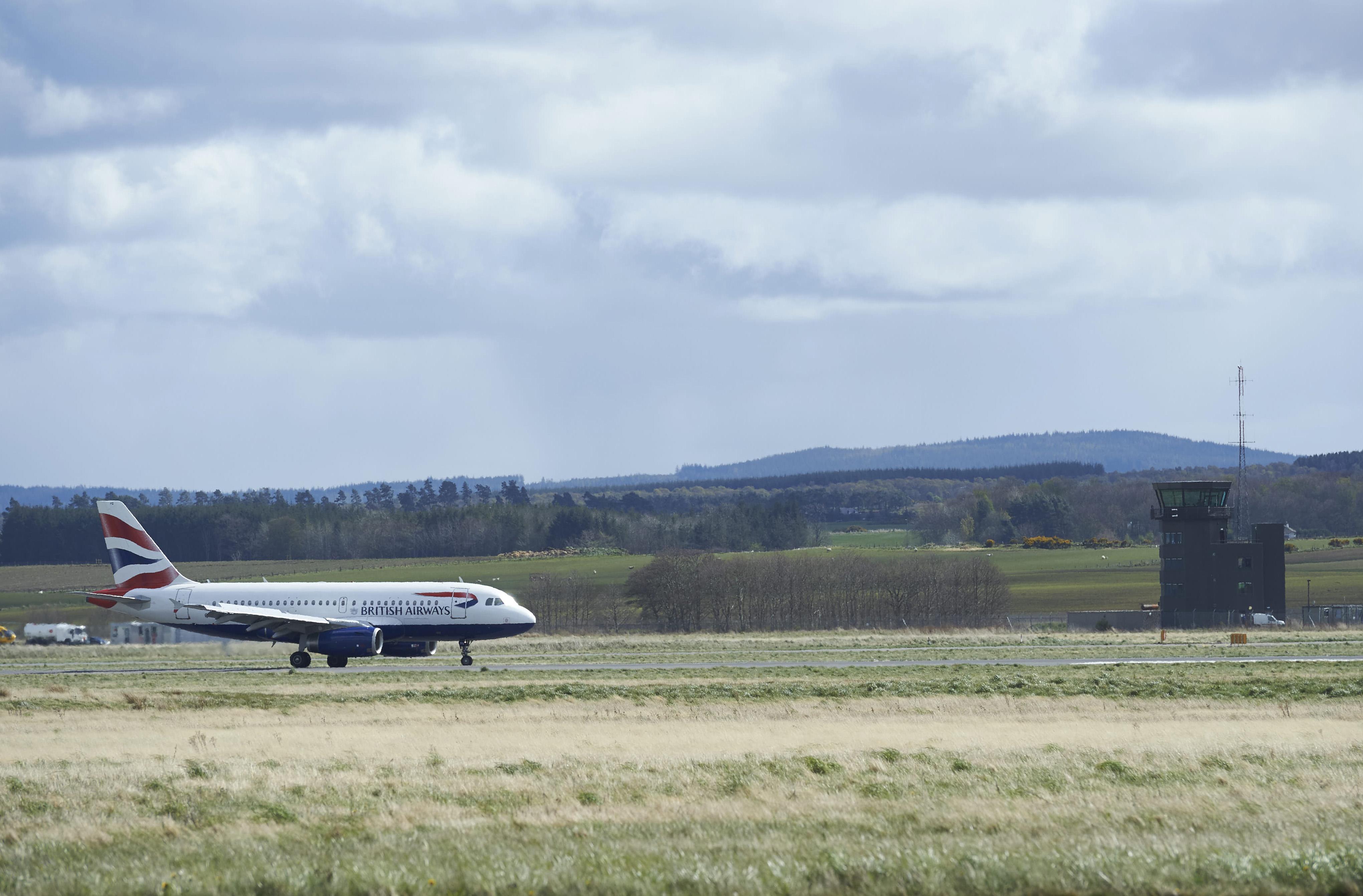 HIAL has written to the House of Commons Scottish Affairs Committee to encourage cross-party support to maintain direct flights between Inverness and London Heathrow.
The connection will ensure a healthy future for the aviation sector and wider economy in the North of Scotland.
HIAL managing director Inglis Lyon has written to committee chair Pete Wishart MP, spelling out why he believes the route is essential to Scottish business and tourism.
Mr Wishart had written to Mr Lyon following the announcement by British Airways that it was temporarily suspending flights in January and February this year. The temporary suspension was part of wider reductions that BA actioned across their network due to significantly lower levels of demand as a result of the pandemic.
In his written response Mr Lyon said: "It is imperative that Inverness Airport has access to London Heathrow with a minimum frequency of two services per day that enables passengers to undertake a viable day return in each direction. The London Heathrow route is essential for the economy of the Highlands and Islands as it provides a direct link to one of the world's leading aviation hubs. Moreover, it has a high degree of connecting traffic, with just under half who use the service travelling onwards to the rest of the world, and similar numbers in reverse."
Stakeholders and businesses in the Highlands and Islands have repeatedly highlighted the importance of securing guaranteed access to international hub airports.
In 2018 an independent London-Heathrow route impact assessment provided the following headline figures:
A total on-site employment impact of 748 FTEs in the Inverness catchment area
A total on-site income impact of £23.3m in the Inverness catchment area
A total on-site GVA impact of £33.3m in the Inverness catchment area
A total spend of £89m by inbound visitors in the Inverness catchment area
Inbound visitor spend created 1,774 FTEs and £60m GVA in the Inverness catchment area
A passenger time savings value of £43m, split evenly between business and leisure travellers
The figures clearly demonstrate the importance of maintaining this route for the economic recovery of the Highlands and Islands as the world emerges from the Covid-19 pandemic.
The aviation sector as a whole, continues to face an extremely challenging period as the rapid spread of the omicron variant, with the associated travel restrictions, had once again impacted the demand for aviation services.
Mr Lyon said: "In terms of alternatives, we do of course have regular services to other London airports including London Gatwick and London Luton, both operated by easyJet. They provide good levels of point-to-point connectivity. KLM provides limited international connectivity, currently with two flights per week to Amsterdam Schiphol. As with BA, KLM will build the frequency back to pre-pandemic levels when load factors permit."
BA has indicated its intention to re-start Inverness-Heathrow with tickets on sale from 28 February on its website. This will be dependent upon trading and the impact of any future variants and associated travel restrictions.
HIAL remains hopeful that the recent easing of travel restrictions will give passengers more confidence to allow them to plan their travel. It will continue to work closely with BA and other airlines to promote routes and rebuild confidence.
Mr Lyon also called upon Scottish Affairs Committee members to help secure the long-term future of the route given its importance to the Highlands and Islands.
He said: "Both Mr Wishart, and fellow MP and committee member Douglas Ross, use Inverness airport for travel and when next passing through we would be very happy to provide them with an update on the different initiatives currently underway and our strategy to address the challenges HIAL currently face, as well as discuss opportunities to ensure our remote communities remain connected."
The Scottish Affairs Committee met today in Parliament.