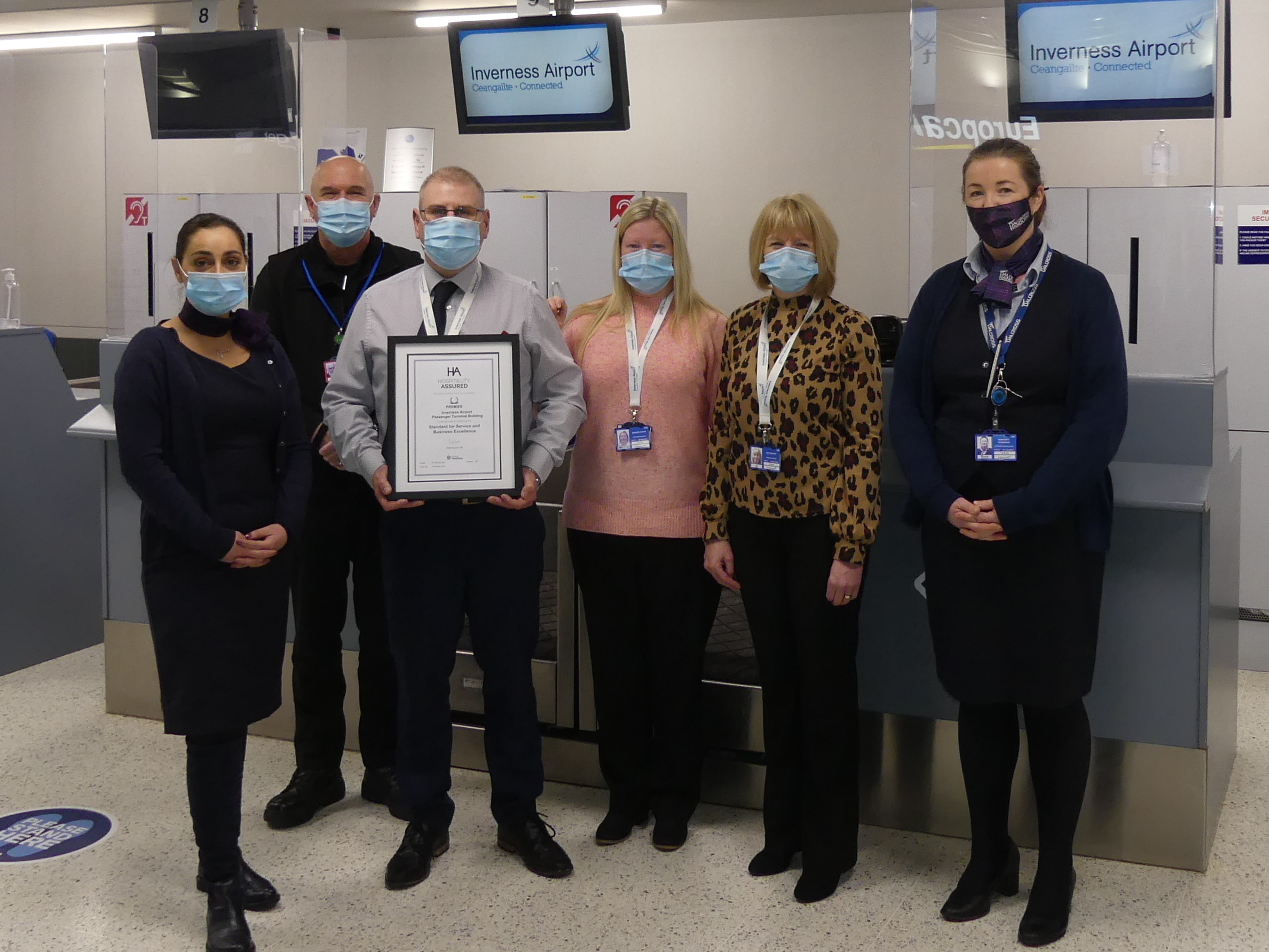 Highlands and Islands Airports Limited has confirmed that Inverness Airport has been recognised for its consistently high levels of hospitality and service.
Staff at Inverness have been praised for their customer service as part of a review to renew the airport's Hospitality Assured Accreditation.
Following an interim review of the airport last month, assessors from the Institute of Hospitality commended the team for putting customer satisfaction at the heart of what they do. Work on the airport apron, runway, and plans to reconfigure the terminal building to aid passenger flow, were also recognised.
Hospitality Assured is the quality standard of the Institute of Hospitality and is designed to encourage businesses to look at their operation, at every level, through the eyes of the customer.
Assessors were particularly impressed with Inverness Airport's focus on obtaining customer feedback through various systems and surveys and acting on that feedback to improve the customer process.
On receiving the award, Inverness Airport general manager, Graeme Bell, said:
"The Covid-19 pandemic has had significant implications for air travel over the last two years. Inverness remained open as we continued to provide lifeline services to remote communities.
"Our team continued to deliver improvements at the airport during that period and this latest accreditation from the Institute of Hospitality is proof that the team continues to put customer satisfaction at the forefront of everything we do. It is a testament to the hard work of colleagues that we have been recognised following such a challenging period and as we have adapted to the needs of our customers."
"We are all looking forward to welcoming more travellers back as we continue to recover from the effects of the pandemic and restrictions are lifted."
Pictured from left to right: Kimberley Miller (CBRE), Keith Beaumont (Security), Davie Geddes (Terminal Operations Manager), Amanda Rennie (AGS), Gail Mackay (Admin/ASQ Surveys) and Margaret Fitzgerald (Dalcross Handling).