Getting Around the City
With roughly 881,000 bicycles in Amsterdam, there is no better way to explore every corner of the city than by bike.
iamsterdam provides information about guided tours and cycle routes around Amsterdam. They also provide instructions on how to bike safely in the city.
Amsterdam Central Station
Amsterdam Central Station provides quick access to the city centre. Whether it is the train, tram, metro, bus, or ferry, the station provides connections to all.
Visitors to the Netherlands can buy a Public Transport Chip Card to use on all public transport.
Find out more about the Public Transport Chip Card, including how to buy one, ahead of your trip.
Ferry
The most popular route via ferry is from Amsterdam Central Station to Buiksloterweg. Here you will find many local attractions such as the Eye Filmmuseum and Tolhuistuin.
Other routes from Central Station travel to IJplein and NDSM Wharf. NDSM Wharf is a former shipyard that is now a cultural hotspot, home to a vibrant and creative community.
For more information, visit the interactive ferry route map.
Bus
The bus network is the easiest way to travel beyond the city. The main bus operators are GVB, Connexxion and EBS. Travellers can find many services to and from Amsterdam Central Station.
Please note that it is not possible to pay by cash on GVB buses. Payment is by debit or credit card or through your Public Transport Chip Card.
Metro
Operating from Amsterdam Central Station, the metro system travels to the outer city.
All metro stations are accessible with a Public Transport Chip Card or valid travel card. Travellers can buy a one-hour ticket at a GVB service desk or vending machine at the station.
Tram
There are two tram stations outside the front of Amsterdam Central Station - one on the East side and one on the West. Both trams travel towards the city centre before heading on to the outer districts.
This tram guide is a must-have for navigating the city.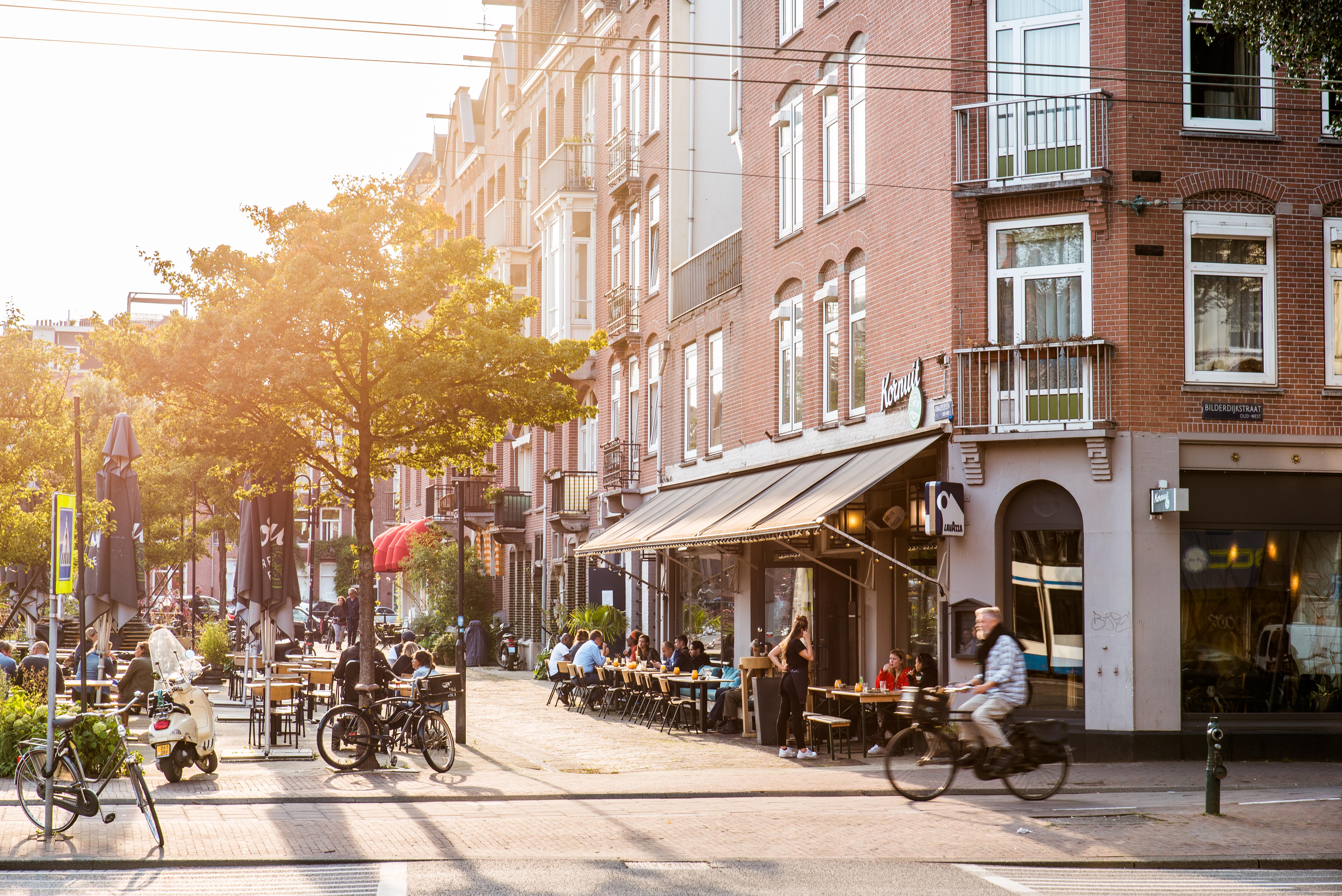 Picture supplied by iamsterdam.