Getting Around the City
With so much to see throughout the city, public transport in Dublin is there to help get you from stop to stop.
Bicycle
As one of the top ten bicycle friendly cities in the world, Dublin has 120km of cycle lanes across the city. There are a range of bike hire facilities, including the city's own Dublin Bikes service. Visitors can also find cycling tours, allowing them to explore all the city has to offer on just two wheels.
Tram
Also known as the Luas (the Irish word for speed). This light-rail transit service operates throughout the city centre.
The service operates on two lines: the red line and the green line. For inner city travel, visitors should use the red line service. This route has a number of stops situated near top local attractions. For travel to the surrounding villages and towns, travellers will need to use the green line.
Tickets for these services are available from streetside vending machines. Travellers can buy single or return tickets. Flexi-tickets covering travel for seven to 30 days are also available. Find more information about ticket fares, routes, and timetables on the Luas website. View the interactive map to help you navigate the city.
Bus
Dublin has a large network of bus routes across the city centre and its surrounding areas.
If you are staying in the city for three days, travellers might consider the DoDublin card. This allows up to 72 hours of unlimited access to the DoDublin Hop-on Hop-off tour buses. It also includes access to all Dublin Bus public services.
For further advice and to plan your trip visit the Dublin Bus website.
DART and Rail Service
The city's DART service (Dublin Area Rapid Transit) is an electric rail system. This service follows the eastern coastline of the city and surrounding areas. The service operates from Malahide and/or Howth in North Dublin. It also includes travel to southern suburbs including, Blackrock, Dun Laoghaire, and Dalkey. You can also explore the coastal towns of Bray and Greystones in County Wicklow.
Dublin is the main arrival and departure point for visitors who want to travel cross country. This includes railway links to Belfast and the North of Ireland. The city's two main train stations are Heuston and Connolly.
Explore the city by rail with the help of the Irish Rail website. Here you will find information about routes, timetables and ticket fares.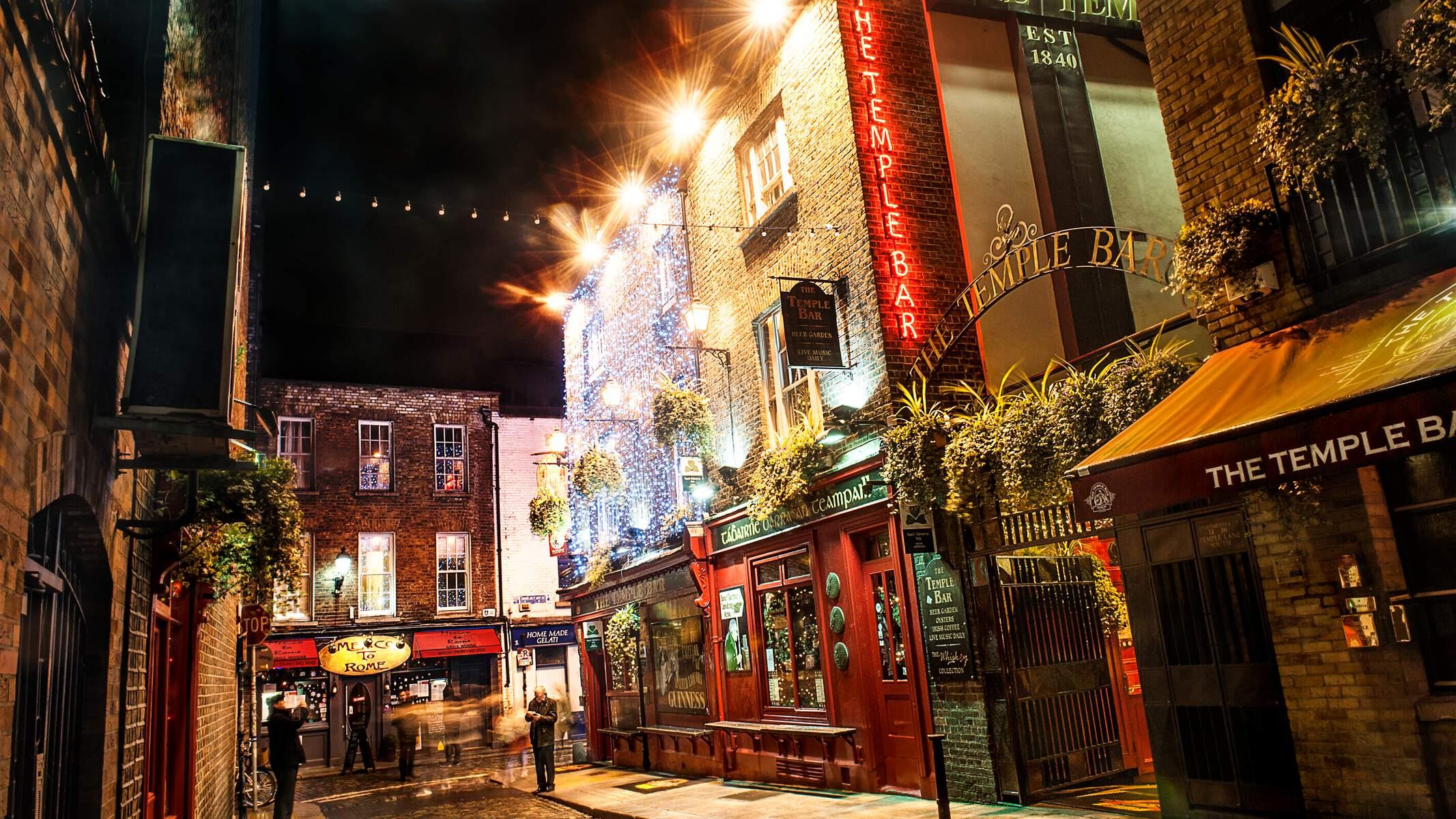 Picture supplied by Failte Ireland.