Getting Around the City
The streets of London can be jam packed with people visiting the city. Not to mention the local residents and workers, including the many taxi, bus and cycle routes. Therefore, it is best to be prepared before visiting this fast paced, energetic city.
London Underground
The London Underground is an underground rail network connecting the city. Divided into nine zones, central London is covered by zone one.
Travel easier with an Oyster card. These electronic smartcards are used to pay for all public transport in London. For one-off trips travellers can also purchase a Visitor Oyster card. This is said to be cheaper than purchasing single tickets or buying a paper travel card with cash. Travellers can also use contactless credit/debit card payments. Daily travel costs using this method are capped at the cost of a standard day pass. For travellers this allows easy and affordable travel throughout the city.
You can buy Oyster cards before you arrive in London or at TfL Visitor Centres, stations, or Oyster shops. For more information regarding this, visit the Transport for London website.
VisitLondon offer free downloadable London travel maps via their website.
Train
Transport for London's Overground rail network currently operates on six routes. These services provide travel to outer city regions. For information about rail services in London visit the National Rail Enquiries website.
Travellers can pay using their Visitor Oyster card, Oyster card or Travelcard. It is also possible to make contactless card payments. Remember to use your railcard for discounted fares. For more information about railcards visit the railcard website.
Bus
Bus travel is an easy way to see the city. Travellers can choose London's public network or their hop-on-hop-off bus tours.
All buses are cashless. Therefore travellers will require an Oyster card, Travelcard or contactless payment method. Tickets are priced according to fare rather than the distance travelled.
For further information visit the Transport for London website.
Remember to plan your travel with the help of VisitLondon's downloadable travel maps.
Riverboat
Why not try this unique mode of transport to get you from A to B?
Make sure you know what you are stepping into however, as some boats are part of a river tour service. These boats provide commentary for their guests at an additional cost.
Riverboats operate along the River Thames and provide a fast, frequent service. The boats serve five different routes between Putney and Royal Woolwich Arsenal.
For more information visit the Uber Boat by Thames Clippers river bus route map.
Get your ticket from a ticket office seller or machine on the pier before boarding. Pay as you go Oyster Cards are accepted on Uber Boat by Thames Clippers. You can also buy tickets using the Uber app or online at the Uber Boat by Thames Clippers website.
Bicycle
With more than 750 docking stations and 11,500 bikes to hire around London, why not explore the city on two wheels?
This cheap, environmentally friendly alternative is a great way to travel the city. Getting started with the bike is easy. Simply hire a bike, explore the city, and then return it to any one of 750 stations.
You can currently access the bikes for 24 hour periods, with the first 30 minutes free. If you aren't using the bike, dock it. Then, when you are ready to move on, you can rent a new bike within the same access period.
To purchase an access pass, you can download the official Santander Cycles App. This allows you to skip past the docking station terminal and get your bike quicker. You can also hire bikes at the docking station terminal with a bank card or contactless payment. Simply touch the screen and follow the instructions.
Find out more about London's cycle hire scheme and Santander Cycles.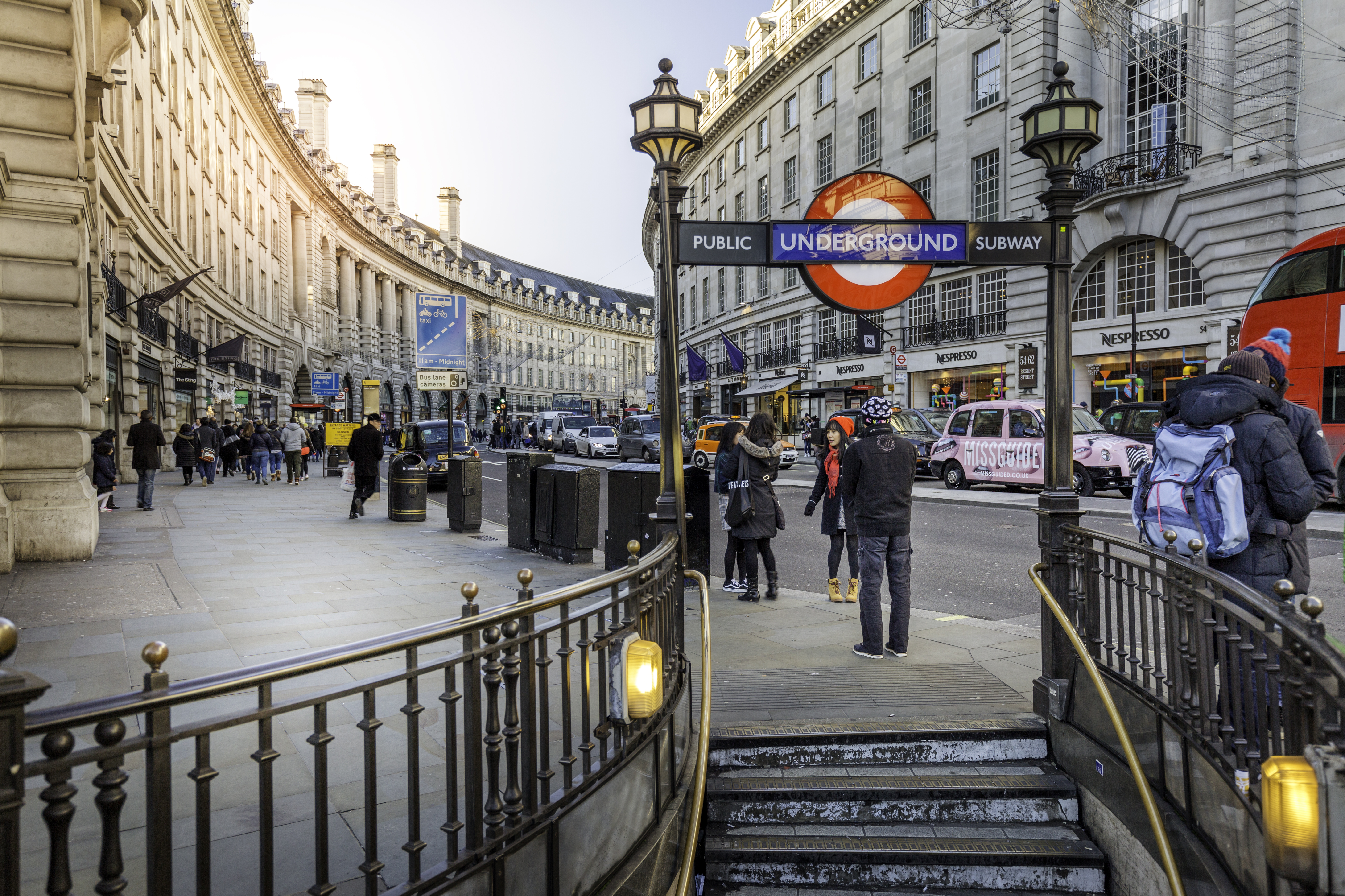 Picture supplied by London and Partners.