London Gatwick Airport
Fly to London Gatwick Airport with Easyjet in 1 hour 40 minutes.
Train
Gatwick Airport's railway service connects passengers to roughly 120 train stations. Plus, with one change, passengers can be connected to a further 700 routes. It is for this reason that many travellers use this option.
The railway station is located at the south terminal. This is only a short walk from both departures and arrivals. For access from the north terminal, the airport offers a free shuttle service.
There are many operators available at this station. These include Gatwick Express, Southern, Thameslink, and Great Western Railway.
The Gatwick Express service provides a direct link to London Victoria. Trains depart on a regular timetable with journey times of approximately 30 minutes. During peak periods you can also access routes to Brighton. For more information or to pre-book your tickets, visit the Gatwick Express website.
Southern Railway provides services throughout London and the South-East of England. Stations on this route include London Victoria, London Bridge, Brighton, Southampton, and Portsmouth. For timetables, routes and ticket fees, visit the Southern Railway website.
Thameslink connects travellers to the south coast, along with connections to central London. Stops include London Bridge Street, St Pancras International and Farringdon, and Bedford. Thameslink also provides a direct route to Luton Airport Parkway. For ticket fees, timetables and routes, visit the Thameslink website.
Great Western Railway services operate an hourly service between Gatwick Airport and Reading. This includes stations at Redhill, Reigate and Guildford. Visit the Great Western Railways website for more information.
Tickets for rail services are available from the airport station. You can also buy tickets from the ticket desk located in the Onward Travel area of the south terminal. Some airlines sell Gatwick Express tickets on-board their flights. You can also buy tickets from the Moneycorp bureaux and Airport Concierge desks.
Oyster cards can also be used to purchase rail travel. To buy your own Oyster card visit the Transport for London desks located in both Terminals. You can also buy cards online through the Transport for London website.
Bus
Gatwick is linked to more than 100 UK towns and cities by direct coach and bus services. Most services operate from the lower south terminal forecourt. There are also some services available from the north terminal.
For transfers between Gatwick Airport and London, an easyBus route is available. This low-cost service operates direct between Gatwick and west London. The service is located at the north terminal. For more information on stop numbers and ticket costs, visit the easyBus website.
Local Metrobus services operate from the north and south terminal. From the north terminal buses are located on Furlong Way. This is approximately a five minute walk from the main terminal arrivals.
From the south terminal, bus stops are located on either side of the A23. For more information about routes, timetables and accessibility, visit the Metrobus website.
For national bus services, visit Megabus or National Express. Here you will find guidance on timetables, routes and fares.
Taxi
Gatwick Airport has its own taxi transfer service. This requires booking through the Gatwick Airport Cars webpage.
This service provides fixed transfer rates, no booking fees and free cancellation.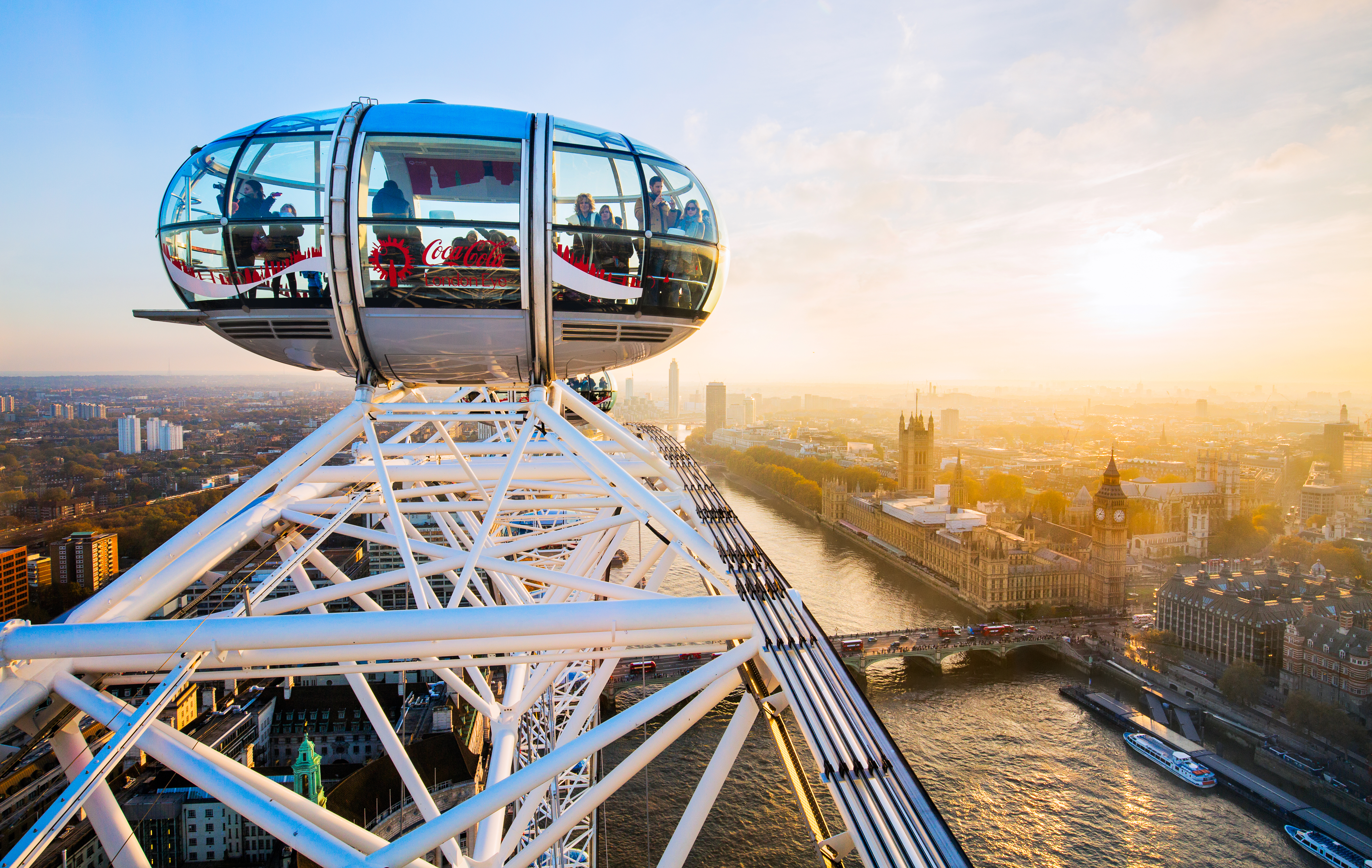 Picture supplied by London and Partners.